The care you need starts with your family doctor in Hialeah
1060 W 49th Street

Hialeah, FL 33012

Parking and more »

We are located in a shopping plaza across the street from Denny's. If you are traveling on Palmetto Expy/FL-826 N take exit and merge onto W 49th St/FL-932 W towards NW 103 St. Drive over 1 mile and the destination will be to your right.
Service hours:

Monday to Friday: 8 am - 5 pm
Saturdays: Closed
Sundays: Closed

Insurance Accepted:

Florida Blue
Florida Blue - BlueMedicare
Florida Blue - myBlue
Blue Cross Blue Shield
Original Medicare
Self-pay
Do you need a family doctor in Hialeah? We are here to take care of all your healthcare needs at the Hialeah Sanitas Medical Center. In addition to primary care for all ages, we offer our walk-in clinic for care that can't wait, health programs, lab work and diagnostic imaging. We also offer telehealth visits to ensure you can easily access quality care.
At Sanitas, we make sure your family is prepared with required and recommended vaccinations. We are here to take care of all your primary medical needs, like school and sports physicals, women's health and men's health. Whatever you need, our doctors and nurses are ready to help you. Come to us to find your family doctor in Hialeah. We accept Florida Blue and original Medicare, as well as self-paying patients.
Sanitas Medical Centers offer convenient hours so you can choose time that works for you. Book an appointment online in just minutes, or call us to schedule.
Visit our Hialeah Medical Center for annual checkups, health screenings, women's health and pap smears, men's health, pediatrics, vaccinations, and sports and school physicals.
Our secure online environment lets you chat, share images, or have a video visit with your doctor or nurse. It's a convenient way to meet with your family doctor in Hialeah.
Our walk-in clinic is available for care that can't wait. We are here when you or a member of your family is experiencing any painful and time-sensitive illness, infection, fever, cold or flu, cuts or wounds, or even minor sprains.
Welcome to our Hialeah medical center––and to our Sanitas family. We think of ourselves as family because we care as much about the health and wellbeing of your and your family as we do about our own. From vaccinations to specialty care, we have you and your family covered. Please come in and meet us––and walk out knowing we'll always be by your side, taking care of you.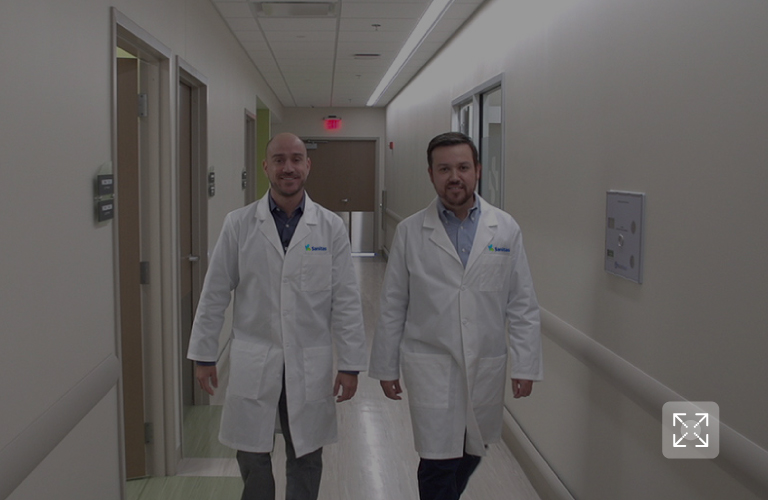 Virtual tour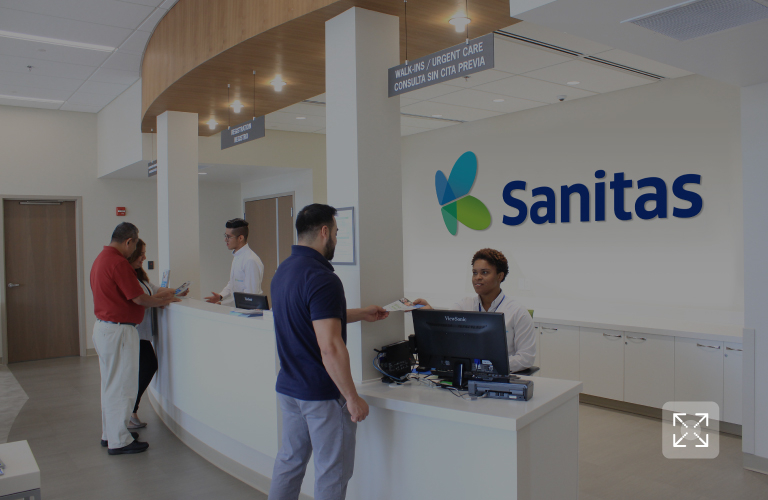 Location gallery
We accept Florida Blue, other BlueCross BlueShield, and original Medicare. We also accept self-paying patients. Come to our Sanitas Medical Center in Hialeah today!