Urgent Care Vs Emergency Room: Which is better?
Doctor's advice / Sanitas Medical Center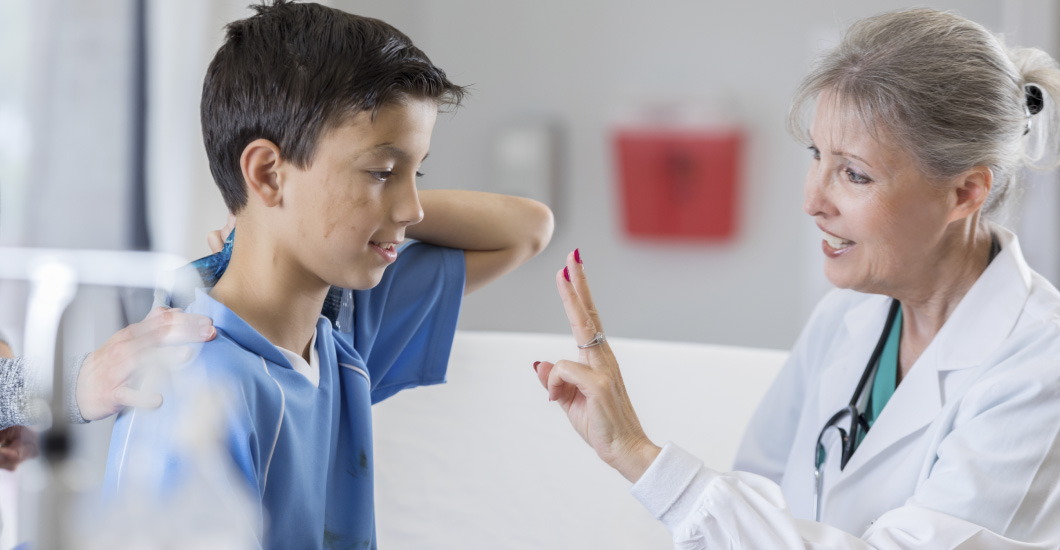 An illness or injury can appear out of the blue. When these situations occur, you may be faced with uncertainty about where to go for care. Sanitas wants you to know where to go to get the best health care.
Knowing the difference between urgent care and the emergency room and where to seek treatment could help you to make practical and quick decisions.
So, what is the difference between an urgent care facility and an emergency room?
Urgent Care facilities are perfect for most acute health situations or not life-threatening emergencies. They focus in simpler or less severe medical conditions, such as:
Upper respiratory infection or flu-like symptoms without complicated medical history, in    adults or children
Minor traumatic injuries such as sprains, dislocations, contusions
Skin-related conditions such as minor burns, allergic reactions
Ear and eye infections
Dehydration for overheat or fluid loss
Headaches and migraines
Urinary tract infections without complicated medical history
Whereas emergency rooms are intended to treat more serious, life-threatening issues, such as:
New onset chest pain or shortness of breath
Stroke like symptoms
Severe trauma such as:  severe Head trauma with loss of memory or consciousness, severe bleeding, Major trauma and or severe burns
Acute Loss of vision
Pregnancy with vaginal bleeding
Worsening of complex medical issues like Heart Failure
Now that you know the differences between Urgent Care and the emergency room, it is important to keep in mind that most health issues or injuries are non-life-threatening, so most of the times going to an urgent care facility is the best option for you and your family. Here are other few benefits and reasons for using urgent care instead of emergency room:
Urgent care facilities provide basic labs and imaging tests, such as X-rays, to help provide diagnoses and develop treatment plans.
At Sanitas we have special facilities to keep our patients under observation for up to 6 hours so you can avoid costly visits to the ER.
The wait time in the urgent care facilities is less than in the emergency room. It is about 30 minutes or less to see a provider.
If you have an urgent health condition you can go without an appointment.
Urgent care is more affordable for you and your family as it takes insurance.
Urgent care can be found in convenient, nearby locations.
Sanitas' Urgent Care facilities are staffed with physicians, physician assistants, nurse practitioners and nurses.
In conclusion, Urgent Care centers are an excellent option for your needs, have great healthcare, are less expensive and have shorter wait times than going straight to your nearest ER, and also you are being responsible in the use of the health resources.
If something happens to you or your family, you should ask yourself: Is this a serious or life-threatening medical emergency? If the answer is YES, you should always call 911 or go to the nearest emergency room immediately. But if the answer is NO, your medical issue can be treated in an urgent care center.
Remember, if you need to see a doctor right away because you feel sick or have an injury and it is not a life-threatening emergency, Sanitas´ Urgent care is your choice. We are open with extended hours on mornings, evenings and weekends to make sure you and your family are well cared for. It is quick and convenient care when you need it most. Find your nearest urgent care facility for medical attention here:  https://www.mysanitas.com/en/services/urgent-care
At Sanitas we care about you!