I am young and healthy, why do I still need to practice social distancing?
COVID-19 / Sanitas Medical Center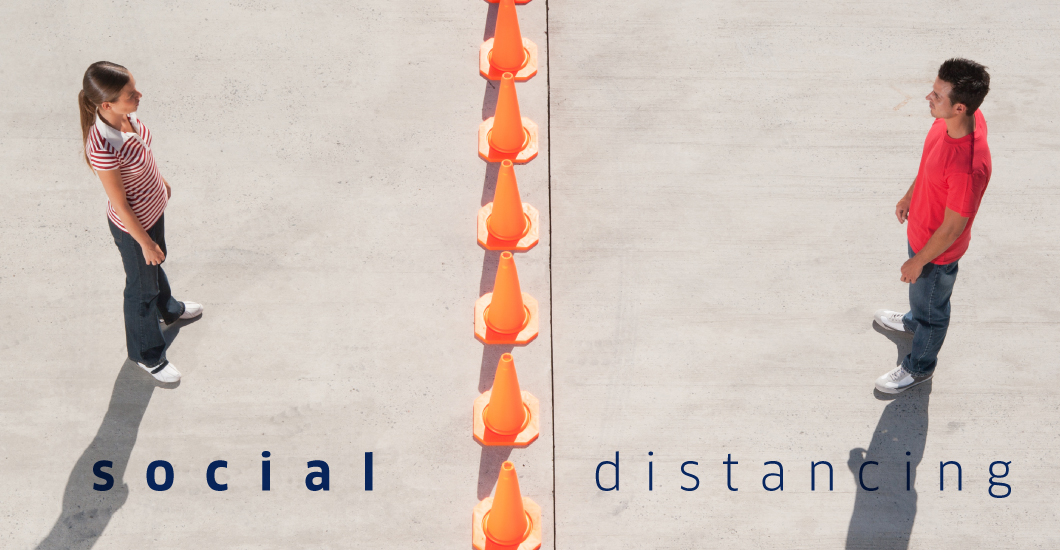 COVID-19 has quickly spread throughout the United States and social distancing is one of the most important factors that will help us all stop the spread. The Sanitas team is working hard to stay up to date with the latest COVID-19 updates in order to keep our team members and patients safe. As you are most likely aware, this virus is a high risk for older people and for people that have chronic medical conditions, such as diabetes and asthma. If you don't fall into either of these categories you may wonder if social distancing also applies to you, and why? The quick answer is yes. Social distancing applies to everyone in this moment so that we can stop this virus from spreading sooner rather than later. Here are 3 reasons why you need to practice social distancing even if you are young and healthy.
Young people may not show symptoms. Not only young people, even kids or adults can be asymptomatic and could be our biggest spreaders of this virus. If you don't show symptoms, then you will never know that you have COVID-19. Our goal with social distancing is to slow the curve of people being infected instead of having a boost of people getting sick. This way we can manage and treat all the sick patients back to health.
You can easily spread it to loved ones who may be at higher risk. COVID-19 does not discriminate. It can spread easily to anyone, regardless of age, gender or ethnicity. If you happen to become infected and later come into contact with a friend or loved one who is older or has a chronic medical condition, you are putting them at risk of having a complication. These high-risk patients can get complicated easier due to having an immune system that is already handling another disease at the same time. 
You can continue to spread COVID-19, increasing the timeframe before we can completely stop this virus. Even if you are young and healthy, becoming infected and continuing to spread the virus will cause more harm to this current crisis we are in. Like other viruses of the past, when we are able to slow the rate at which people are getting sick, we are able to treat those that are sick quicker while avoiding overcrowding of hospitals. Strict isolation was and will be the key to ending COVID-19. 
No matter your age or medical history, we ask that you please practice social distancing so that we can all go back to our normal lives as quickly as possible. Here at Sanitas we thank you for trusting us to put your health first. We are working hard to keep our team members and our patients safe no matter what is happening in the world around us. 
Sanitas can now handle a variety of health concerns virtually instead of having you visit us in-person. The fastest way to get care or ask questions is by using the mySanitas Chat app – a free patient service that's always available, not just during the COVID-19 outbreak. You can download it from the Apple App Store or Google Play Store. Please see the eligibility requirements for using the app at the end of this article. 
If you are a current patient, please visit our appointment guides and remember to call or chat with us FIRST before visiting any of our medical centers: Florida, New Jersey, Connecticut, Texas 
Today and every day, the care and safety of our patients and team members are our number one priority. We will continue to work tirelessly to put things into place that will keep you safe. The Sanitas team thanks you for trusting us in putting your health first.
---
mySanitas Chat App Eligibility Requirements:
Who can use mySanitas Chat?
Existing Sanitas Connecticut, Florida and New Jersey patients with any health insurance plan accepted by Sanitas.
Florida Blue members with myBlue individual plans who have selected Sanitas as their primary care provider, even if they have not had their first doctor visit at one of our Florida medical center locations.
Who cannot use mySanitas Chat?
People who are not Sanitas patients or have not been to Sanitas in more than 24 months
Sanitas patients residing outside of Connecticut, Florida or New Jersey.
Sanitas patients who do not currently have insurance
How do I become a Sanitas patient?
To become a Sanitas patient, you'd need to schedule an appointment in any of our medical center locations and select one of our primary care providers as your ongoing doctor.
Click here for mySanitas Chat App frequently asked questions.