Tips for making healthy Colombian food
Nutrition & fitness / Sanitas Medical Center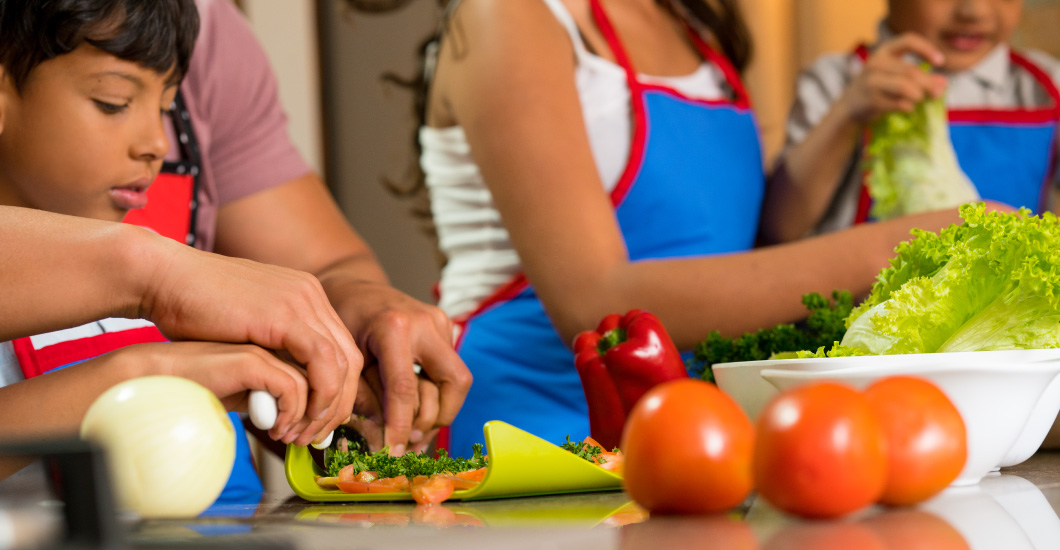 In honor of Hispanic Heritage month Sanitas Medical Center will be celebrating a variety of Latinx cultures and highlighting traditional Latin cuisines.  Celebrate with us the culture and cuisine of the Colombian people.  Here are some healthy twists on common Colombian dishes for you and your family to enjoy.
Appetizers
Aborrajado
Aborrajado is a cheese and guava paste-stuffed sweet plantain that is battered and deep-fried. Although the name aborrajado means battered, the dish can also be baked or grilled. If deep-fried, opt for a good quality oil like avocado oil. An additional change can be to replace the wheat flour with almond flour, especially if trying to limit your consumption of gluten.
Lunch/Dinner
Sancocho
Sancocho is a meat stew that contains many kinds of meat with large pieces of plantain, potato, cassava and/or other vegetables. It may come garnished with tomato, avocado, and cilantro. To reduce the impact of this dish on your blood sugars, opt for one starch instead of several in a single meal. The rest is perfect!
Arepas
Arepas are corn cakes made with cornmeal. One healthy swap is reducing the amount of cornmeal and replacing it with almond flour. Always pair the arepa with a protein and/or healthy fat to get a variety of nutrients. An example would be – tuna (protein) and avocado (fat).
Dessert
Natilla
This dessert is a cross between a flan and spiced custard. It is traditionally made with sugar, which you can replace with honey, coconut sugar, stevia, or yacón syrup. The cornstarch can also be replaced with arrowroot flour, which contains more dietary fiber, or cassava flour, which has a lower glycemic index.
Tres Leches Cake
The Tres Leches Cake is a type of cake that after baked is soaked in a mixture of three different milk products: evaporated milk, sweetened condensed milk, and whole milk or heavy cream. This cake can be made gluten free if replacing the wheat flour with almond and/or coconut flour. The cane sugar can also be replaced with coconut sugar. Lastly, part of the condensed milk can be replaced with coconut milk. These modifications decrease the overall sugar content of the cake and the possibility of any gastrointestinal symptoms from occurring due to the elimination of gluten.