Safety tips for older adults to minimize the negative effects of the summer heat
Older Adults / Sanitas Medical Center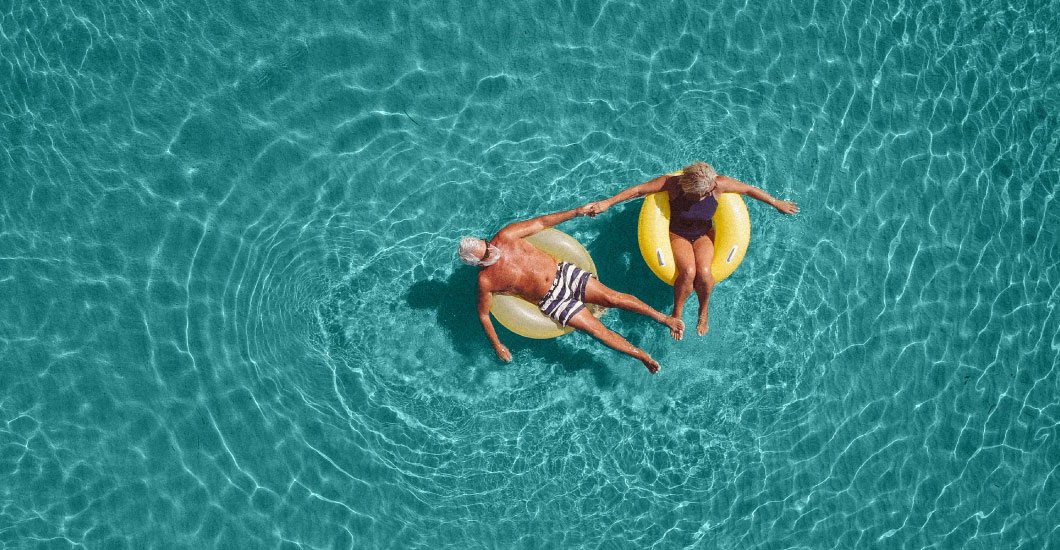 With the extreme heat and sun during summer, it is advisable to take safety precautions to prevent health problems. The summer weather invites all people, including older adults, to spend time outdoors. However, outdoor activities should take place outside of the hottest hours of the day, mostly between 11AM to 4PM (depending on the time of year and location), when high temperatures can cause the most health issues.
Some negative effects of heat and sun in older adults are:
Dehydration
Dark and red skin spots
Excessive sweating
Physical exhaustion
Although temperatures rise in the summer, exercise, breathing fresh air and being in contact with nature are important parts of staying healthy and living your best life. Here, we share some tips about how to continue enjoying outdoor activities while avoiding the negative effects of the summer heat.
Choose activities that minimize your exposure to the heat. Some options include doing water aerobics, going for a walk in the early hours of the morning, or going for a jog in the afternoon when the sun goes down.
If you're an early riser, take the opportunity to have breakfast and coffee on the patio or outdoor garden, without the sun in full swing. This allows you to still get some natural vitamin D from the summer sun without risking your health.
If you go for a walk or for a picnic, it is important to find nice shady spots and bring enough water to stay hydrated. If at any point you start to experience signs of heat exhaustion, make sure to get indoors so you can cool down.
Choose appropriate clothing with light and breathable fabrics to avoid sunburns and overheating. Also, use hats or visors to cover the head from direct sun. In addition, protect your skin with high-spectrum sunscreen lotions anytime you leave the house.
Stay hydrated by drinking plenty of water and avoiding sugary drinks, alcohol, and foods high in sodium. It is best to always have water on hand to drink constantly throughout the day.
As much as we wish it didn't, growing older usually means an increase in more health issues. Having a medical team you trust and getting regular check-ups will help you live your best life. This will allow you to stay in good health to continue enjoying outdoor activities during the summer and throughout the year. Book an appointment with a Sanitas Medicare doctor today!