How our relationship with Florida Blue works for you
Insurance Coverage / Sanitas Medical Center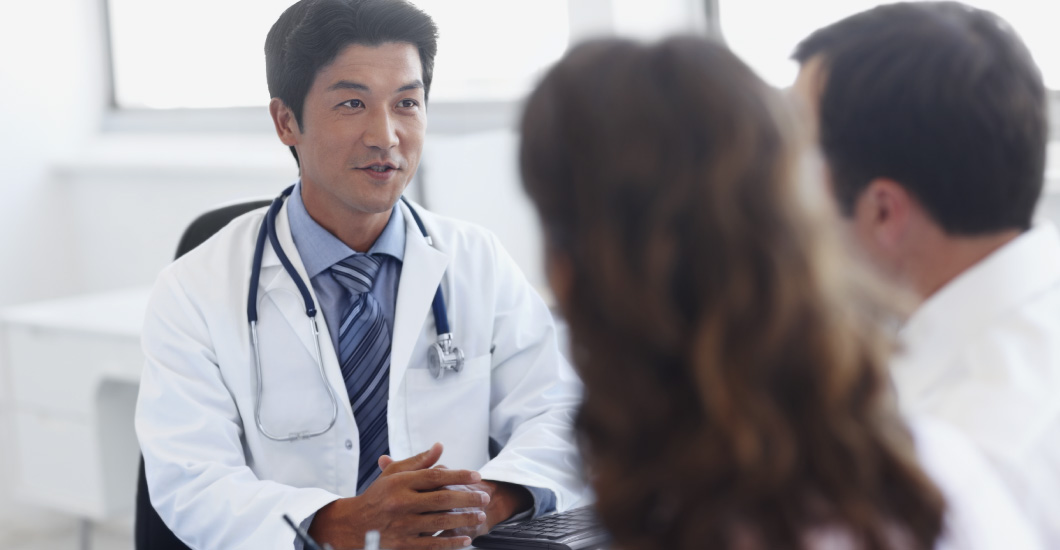 It's not something you see every day: a full-service primary care doctor's office that only accepts one kind of health insurance almost exclusively. But that comes close to describing Sanitas Medical Centers.
With just a few exceptions, nearly all our patients have health insurance from Florida Blue or another Blue Cross Blue Shield plan. The only Sanitas patients who aren't on a Blue Cross Blue Shield plan are those covered by Medicare (government-issued coverage mainly for retirees) and those who choose to pay out-of-pocket for care.
So what gives? What benefits do you get, as a patient, when your doctor treats patients with specific insurance?
Easy appointments
Instead of trying to see as many patients as possible, Sanitas Medical Center was designed to give better access with more quality time to a smaller number of patients. That shows up in many ways. Most importantly: Sanitas is dedicated to giving patients all the time needed with a doctor or other health care staff. That's important, because it adds to the quality of care and gives patients time to talk about any issues, concerns and  treatment plans so everyone is on the same page. 
Sanitas makes it easier to get the care you need with:
Longer hours—including nights and weekends, so it's more convenient to get care when it's needed most.
More ways to connect with us—including telehealth, chat or text using our mySanitas app and, of course, in person at one of our centers.
More services available on-site—including specialists, lab work, diagnostic imaging, and urgent care so patient's can get all the care needed under one roof––without chasing all over town. Plus, Sanitas offers care programs specific to each patient that offer ways to live life to the fullest while managing a chronic condition like diabetes or COPD.
House calls––at-home care that makes it easier for patients to get treatment and services when getting around is an issue.
Lower cost
Nobody likes to overpay. So we work closely with Florida Blue to keep your out-of-pocket costs as low as possible. That means:
$0 copayments doctor visits—and $0 copays for two urgent care visits a year.
Predictable costs—so you always know how much you'll pay for any care that's not fully covered. The only surprise you'll get is when you find out how much care is already included.
Saving you money on low-cost generic medications and other needed services.
Better coordination
There's more to health care than visits to your doctor's office. So we work with the insurance company and other healthcare providers to make sure the care you receive is exactly what the doctor ordered.
If you were in the hospital or had surgery, we coordinate with providers in your network to make sure everything goes smoothly.
For referrals, we book appointments, coordinate with other providers, keep tabs on treatment, and follow-up to make sure our patient's needs are being handled appropriately.
Our centers are staffed with doctors and nurses who know how your Florida Blue health plan works. They can help ensure that patients receive all the benefits the plan offers.
By focusing on primary care, wellness and prevention, Sanitas doctors and staff help patients avoid costly diseases and hospital stays. So patients can enjoy a more active lifestyle without having to pay for expensive, preventable health problems.
Sanitas and Florida Blue are just better together. By working together, we're able to provide patients like you with better value, better access, and better coordination. Sanitas' approach is changing the way healthcare is delivered. Learn more about how Sanitas and Florida Blue work together to give you the care you deserve at mysanitas.com/fl.