How to improve children's nutrition to stay healthy
Tips for parents, Nutrition & fitness / Sanitas Medical Center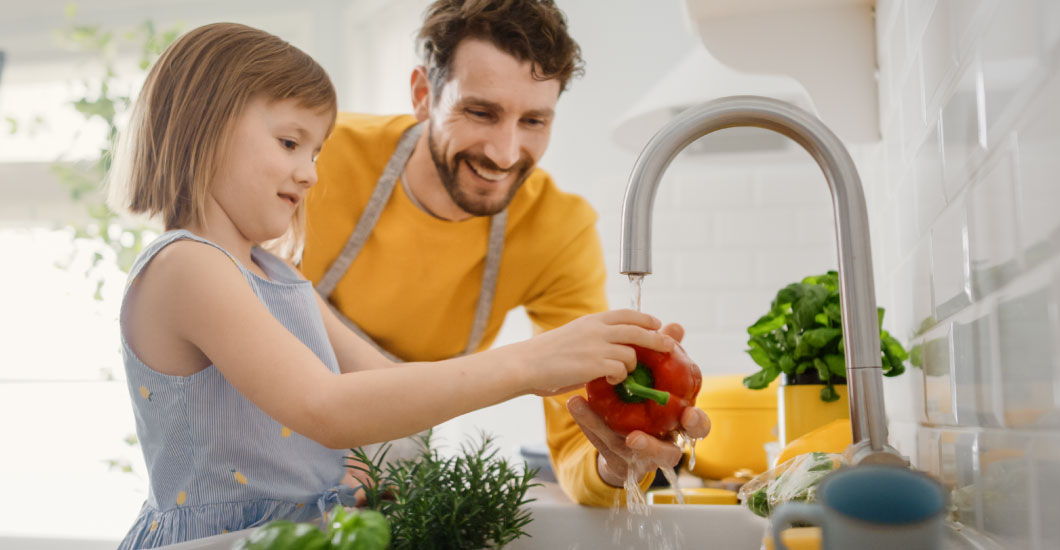 When parents eat healthier, children's do too. Exposing them to healthy food choices and being a positive role model can improve their relationship with food and help them have good nutrition and stay healthy.
It is never too early to start having healthy-eating conversations with your children. By teaching your children healthy eating habits, you can help your children maintain a normal growth and a healthy weight during their development. If children follow healthy eating habits when they are young it will help them maintain a healthy lifestyle when they are adults.
How do I know if my children are at an appropriate weight for their age?
You can consult with your child's pediatrician to evaluate their height and weight and explain their BMI to let you know if your child needs to lose or gain weight or if any dietary changes need to be made.
For your children to have good nutrition and stay healthy, it is important to pay attention and control the portions of what they eat, and the amount of fat and sugar they consume.
Basic things you should do with your children to start healthy eating habits and improve their nutrition:
Expose them to fruits and vegetables at an early age

Eat together as a family as often as possible

Encourage them to drink more water instead of sugary juices or soda

Plan for snacks at specific times during the day

Try not to use food to reward or punish your children
Simple ways to reduce sugar and fat intake in your child's diet and promote a healthy weight include serving:
Healthy snacks such as veggies and fruit

Low-fat or nonfat dairy products

Lean cuts of meats

Water
Healthy habits for you to share with your children for a good nutrition include:
Involve your children in preparing meals and food shopping:

Doing this will give you hints about your children's food preferences, and it is an opportunity to teach your children about nutrition.

Do not allow eating meals while watching TV :

Eating in front of the TV can make it difficult for them to pay attention to feelings of fullness and may lead to overeating. Mealtime is an opportunity for all the family to eat together in designated areas of the home, such as the dining room.

Encourage your children to eat slowly:

Both adults and children can better detect hunger and fullness when eating slowly.
To ensure that your child's development happens in a healthy way in relation to her age, it is important to pay attention to the growth chart, which you can discuss with the pediatrician. But beyond that, for your child to stay healthy and have good nutrition, the most important thing will always be to educate your children and establish a healthy eating plan so that they learn good habits for the rest of their life.