How to get financial help for health insurance
Insurance Coverage / Sanitas Medical Center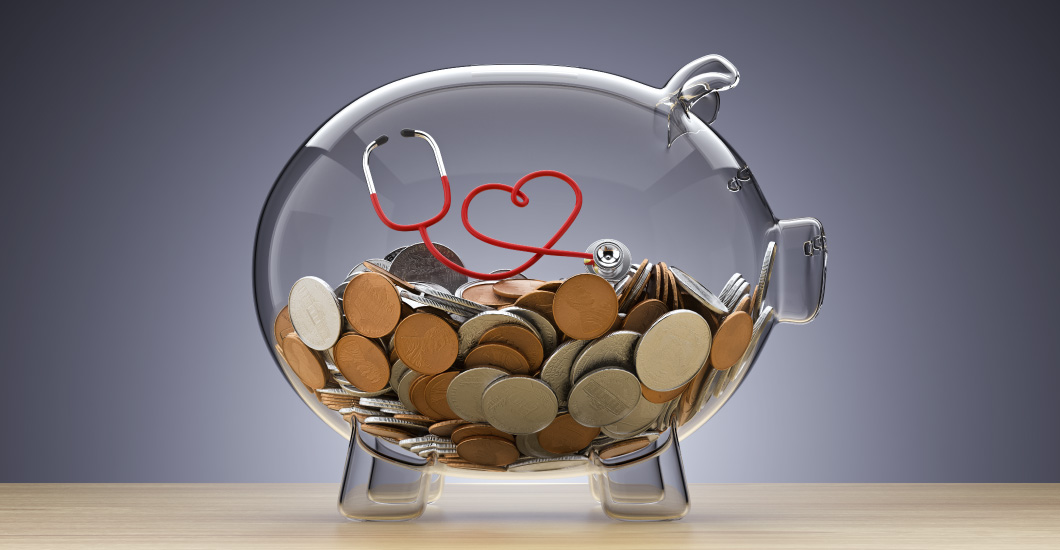 Most people get their health insurance through their employer, by buying it on their own, through a federal or state-run Marketplace, or with the help of an insurance agent. If you're buying it on your own, it can be confusing––and expensive. But here's the good news: there are government programs available to help qualifying individuals and families pay for it.
To be eligible for these government financial assistance programs, you'd generally need to be:
Not employed by a company that sponsors its own health insurance plans.
Not earning enough income to afford your health insurance costs in full.
Not eligible for Medicare (federal health insurance for retirees and disabled people).
That leaves a lot of people who could use some help. Most are in the low or middle income ranges. To help make health insurance more affordable, here are three government programs you should know about:
Premium subsidies through the Affordable Care Act (ACA, also called Obamacare).
Medicaid and CHIP—the government programs to help lower-income adults (Medicaid) and children (Children's Health Insurance Program, or CHIP) get access to quality health care. Note: Medicaid is separate from Medicare.
Cost-sharing subsidies—reduced costs when you see a doctor or get medical treatment.
Premium subsidies
A premium is the monthly cost to be covered by a health insurance plan. A subsidy is a dollar amount which the government pays, usually directly to your insurance company, to reduce your premium. As an example, if your plan premium is $500 a month, and you qualify for a $350 premium subsidy, you'd only have to pay the remaining $150 each month instead of the full $500. The subsidized portion would go to your insurance company on your behalf.
Most people eligible for a premium subsidy receive it this way. In some cases, a person could pay the full premium ($500 in the example above) every month, and then receive the full subsidy in the form of a tax credit the following year.
Whether you qualify for a subsidy, and the amount you'd get, is determined by a complex formula based on your income and the size of your family. An individual who lives alone would qualify for a premium subsidy if they earned about $51,520 or less last year. A family of 8 would qualify if their income was about $178,640 or less. The more you earn, the lower your subsidy will be.
Medicaid and CHIP
Medicaid and CHIP are health insurance programs run by the States, with financial support from the federal government, to help low-income people get health care. Unlike other programs, Medicaid charges no premium for the insurance, and it's designed for adults. If you have children, they may qualify for better coverage under CHIP.
Because each state has its own eligibility rules, you may want to check with your state to see if your income is low enough to qualify for Medicaid, CHIP or both. If you qualify, you get healthcare by going to doctors who accept those programs and showing your ID card.
Reduced cost-sharing
The third way to save is through cost-sharing reductions, a program that cuts the deductibles, copayments and coinsurance usually charged when you get care under your insurance plan.
Deductible is the amount you must spend on health care each year before your plan starts to pay its share of the cost. As an example, if your deductible is $500, it means you'd only receive insurance benefits after you've spent that amount on health care each year. Your insurance benefits would begin only after you've met your deductible.
Copayment is a portion of the fee charged by the doctor or provider each time you receive care. The copayment amount may vary depending on the service and the plan.
Coinsurance is a percentage of the fee, often 20 percent of the total, charged by the doctor or provider when you receive care.
Taken together, these are called cost-sharing because they show how patients and insurance companies share the cost of care. Details of cost-sharing vary from one plan to another, but the idea is the same. Reduced cost-sharing means the deductible, copayment and coinsurance would be lower than the plan normally charges.
How do you know if you qualify for reduced cost-sharing? No need to apply. It's determined automatically based on your income and family size. Some people qualify for both a premium subsidy and reduced cost-sharing.
The best way to make sure you're getting all the government financial assistance you're entitled to is to contact an insurance agent. Don't have one? Contact Blue Cross Blue Shield in your state, visit your nearest Sanitas Medical Center for a referral, or call Sanitas Medical Center at 1-844-665-4827.