1881147452
Gabriela Falcon-Vazquez, MD
Family Medicine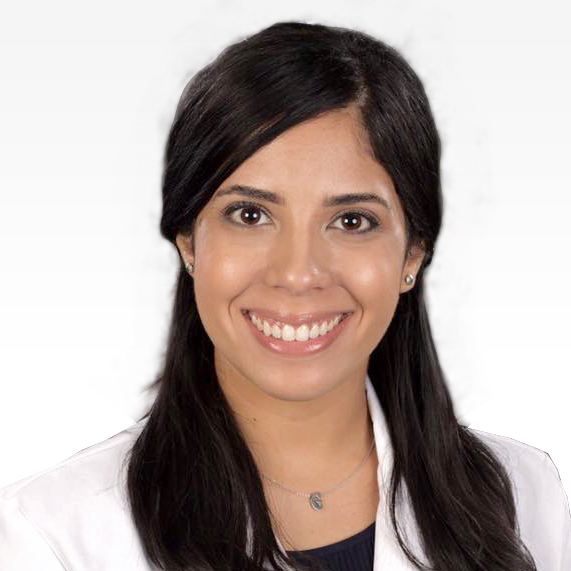 Education
Geriatric Medicine Fellowship: University of Miami – Jackson Health System, Miami, FL
Family Medicine Residency, Chief Resident: University of Miami – Jackson Health System, Miami, FL
Medical Degree: University of Puerto Rico School of Medicine, San Juan, PR
Bachelor of Science, Summa Cum Laude: University of Puerto Rico, Rio Piedras Campus, San Juan, PR
Board certifications
American Board of Family Medicine
About me
As a family medicine doctor at Sanitas, I provide my patients with integrated medical care, where excellent medical knowledge and empathy are combined. I love to see patients as a whole—a combination of body, mind, and spirit—instead of just as a disease. I chose medicine as a career to make a difference in people's lives by combining my interests in science and serving others. A good day at work means I can educate my patients and guide them to take control over their health. I love to see them being empowered and improving their overall health.
Born and raised in Puerto Rico, I completed my bachelor's degree and medical school at the University of Puerto Rico. In 2017, I moved to Miami, Florida, to start my residency training at the University of Miami/Jackson Memorial Hospital, where I completed my Family Medicine Residency and Geriatrics Medicine Fellowship. Spanish is my native language, and I'm also fluent in English.
When I take off my coat, I love spending time with my family and close friends. I also enjoy traveling and outdoor activities such as gardening.