Summer planning helps you stay healthy
Doctor's advice / Sanitas Medical Center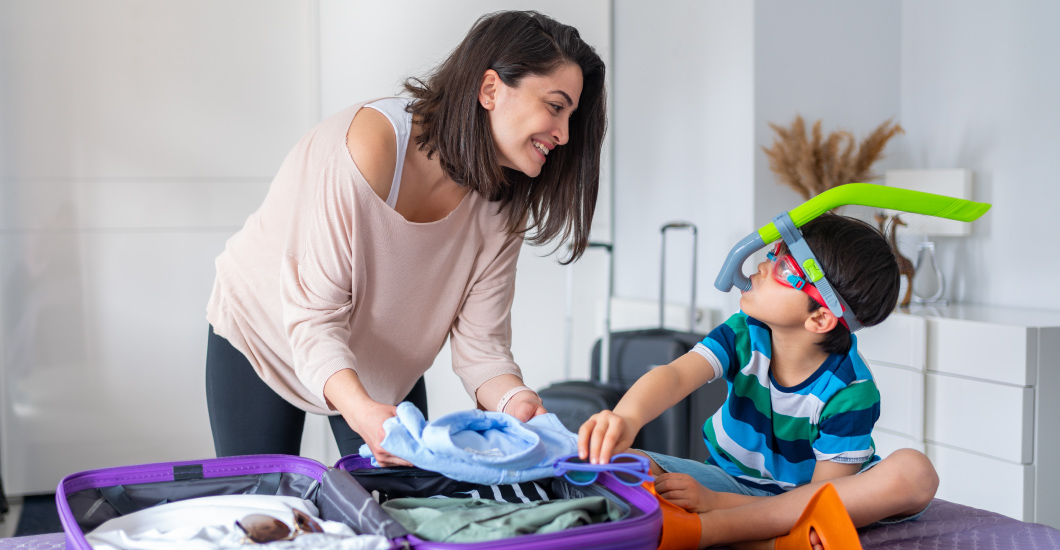 Wherever you live, there's a lot of summer just waiting for you. "If your mid-year plans include traveling, you'll want to squeeze plenty of fun from the experience," says Dr. Juan Estrada, CEO of Sanitas Medical Center. "But you'll also want to protect against safety risks. You can have both."
To help you plan ahead, consider these summer tips:
Before you leave
A little planning can go a long way toward making the most of your travels.
Be sure to pack a supply of all your prescription medications, and keep
them cool and dry.
Do the same for medical supplies and equipment (like glucose monitoring strips for diabetes or CPAP equipment for sleep apnea).
Make sure your health records are accessible digitally in case of emergency.
Pack extra quantities of any nonmedical items you can't replace easily while you're away.
If you're a patient of Sanitas Medical Center, make sure to download the mySanitas app on your mobile devices, so you can reach your doctor's office or consult the app symptom checker, if needed.
Sun safety
Everyone loves sunny weather. But too much of a good thing can cause problems.
Wear protective lightweight clothes, including sunglasses and a hat or cap, while you're outside—even on cloudy days.
Use broad-spectrum sunscreen (SPF 15 or higher). Reapply after two hours if you've been swimming or sweating.
Avoid direct sunlight during midday hours (11 a.m. to 4 p.m.), when the sun's rays are strongest.
Remember to cool off often: Take a dip in a pool or body of water, a rest in an air-conditioned space or stay in the shade.
Water safety
There's no better time to take a swim course. They're offered through community organizations like your local American Red Cross.
If children will be with you, give them your full attention whenever they're near water.
Avoid the distraction of mobile devices, while supervising children in the water.
Swim in areas that have lifeguards on duty.
Watch out for aquatic life and sharp surfaces, even in freshwater.
At the beach, if you get caught in an undertow, swim parallel to the shore until you're out of the current.
If the weather turns, watch and listen for thunder and lightning—get out of the water at the first sign.
If you'll be boating, wear lifejackets approved by the U.S. Coast Guard.
Bug safety
Critters that fly and crawl may just be annoying, but they can pose health risks, including infection and disease.
Always use repellant formulated with DEET, and cover your arms and legs while hiking.
Gently seal off wrists and ankles so bugs can't get under your clothes.
Avoid being outdoors at dusk and dawn—that's when bugs are most likely to congregate
If camping, stay away from standing water, and be sure to check for bugs throughout the day.
If you bring pets, check them too, and use a pet-safe repellant.
Food safety
Whether you're camping or just enjoying an afternoon picnic, you can avoid mishaps and dangers with a little planning.
Bring hand sanitizer and, if you'll be grilling, a food thermometer.
Make sure you have plenty of ice, and keep hot (cooked) and cold (uncooked) foods separated to help prevent spoilage and contamination.
Never use a grill indoors or in any enclosed area, and never pour lighter fluid on a hot surface or flame. Place your grill far from any buildings, trees or bushes.
Avoid dehydration by drinking plenty of water and other non-carbonated, unsweetened beverages that don't contain alcohol.
Make this summer one to remember. Stay healthy and safe—and remember to take lots of pictures.