Keeping your food fresher longer in the refrigerator
Nutrition & fitness / Revista Bienestar Sanitas Ed.134.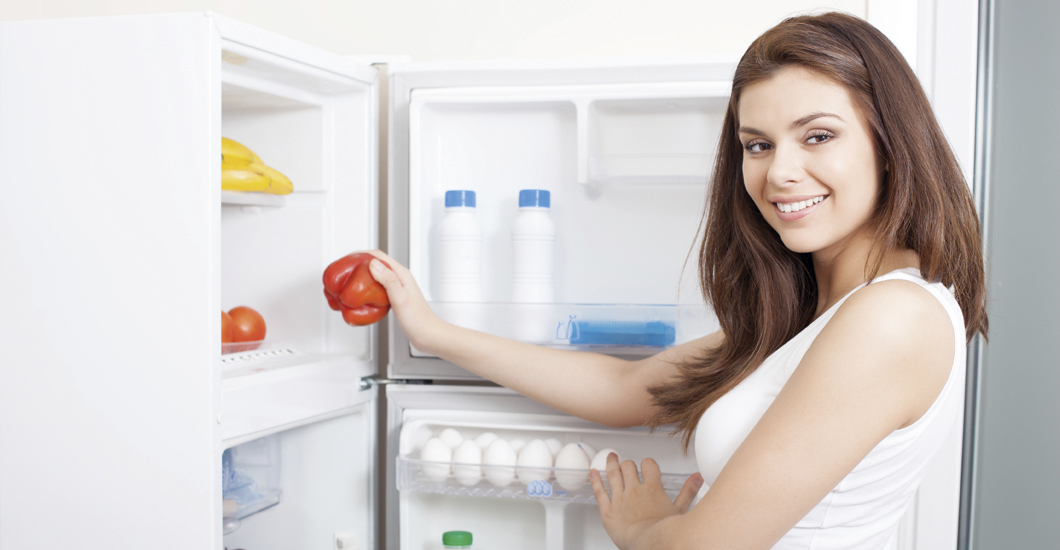 If you are one of those people who frequently has to throw away food because it spoiled in the fridge, it is good to know how to properly save, refrigerate, and freeze food. Here are some ideas.
BETTER
Freeze meat in plastic bags and label each of them with a marker or use an adhesive label or tag displaying their contents, their amount, and the date they were frozen on.
BAD
Placing open cans of food in the fridge. Whenever you open a can of peaches, vegetables, tuna, or other food item, take it out of the can, and then discard the can to prevent rusting and food contamination. Store the remaining food in plastic or glass containers with lids, and consume the leftovers as soon as possible.
GOOD
Store cooked food in the upper area to prevent fruit, vegetables, and raw meat from leaking liquids and contaminating the food. Also, everything that goes into the freezer must be organized so the cold air can circulate around the food. Do not fill the freezer too full.
BAD
Keep eggs in the container they are purchased in without cleaning them. Eggs are a particularly sensitive food item, since they are very easily contaminated by microorganisms in the environment, so you have to be careful not to chill them with cracked or dirty shells. You should check the eggs for cracks and dirt when they are bought.
GOOD
Do not leave meat, chicken, or fish out of the refrigerator for more than a couple of hours. If you are not going to cook them immediately, place these items in the freezer after you purchase them in order to prevent the growth of microorganisms, which may degrade the products and make them unhealthy to eat.
BETTER
Keep foods in the areas that refrigerators have marked for the different food groups. The area of the fridge that is furthest from the freezer is the least cold, which is ideal for fruits and vegetables. Dairy should go on the middle shelf, and the cold meats and pre-cooked foods should go on the top shelf. It is best not to keep sensitive products in the door because of the temperature variations in this area caused by opening the fridge door.