Healthy Aging: 3 tips to help you take control of your health as you age
Older Adults / Sanitas Medical Center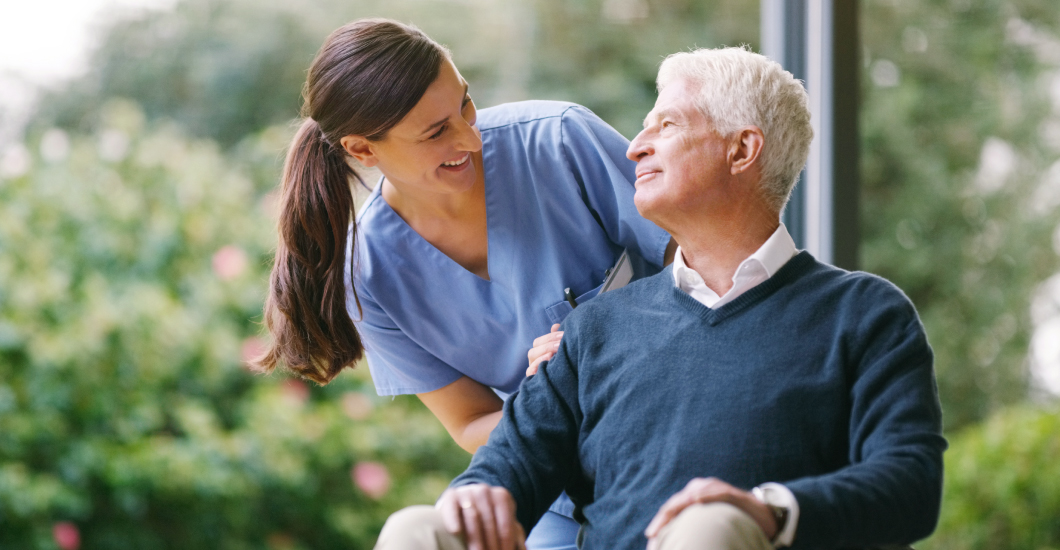 Aging gracefully is about living your best life and having the mental and physical health to enjoy it to the fullest. You can maintain and improve your health while aging with the right care, and creating good habits.
Follow these tips below to help you take control of your health as you age; and to remain independent, strong, and active as long as possible. Make your health a priority, and take the necessary steps toward creating and maintaining healthy habits, and a healthy lifestyle. It's never too late!
1. Exercise regularly 
Move more! Staying active helps you with your heart health and your overall health. If you have a sedentary life, it could increase a risk of chronic diseases. Aim for moderate physical activity regularly. Some options are: doing some gardening, walking at least four days a week for 20 minutes, swimming at least 15 minutes three to four times a week to strengthen your muscles, among other activities. In addition, you may consider joining a fitness class.
2. Maintain a healthy diet
Your diet is one of the most important areas of your life to maintain your health in optimal conditions no matter the age. Make healthy choices when you eat. Some options are fruits, vegetables, low-fat dairy products, lean meats, whole grains, and drinking plenty of water.
Be aware of what you eat and the portion sizes. When we advance in age our metabolism slows down and therefore it is necessary to reduce the amount of calories we consume. Also, overeating leads to obesity, and as a result, you may develop heart and cholesterol problems, diabetes, and other diseases.
Sign up for one of Sanitas' nutrition classes, here.
3. Get regular checkups with your doctor
You must visit your doctor regularly, not only when you are sick. This can help you prevent any health problems. Routine doctor visits help you maintain control of your health and can help you detect early if there is a disease or if there is something out of the ordinary with your health. Do not ignore any symptoms!
Make sure you are having your annual physical examination, blood tests, and ask your doctor for vitamins and supplements to complement your diet, exercise, and the medications you take.
Even though aging is inevitable, the way you take care of yourself will make a big difference in how you feel. Always make sure you have all your medicines available, get enough sleep, practice mindfulness, stay physically active, don't use tobacco, and stay social, inviting friends and family to your house, making new friends, also by volunteering, or joining a class as a new hobby.
Remember, for a healthy lifestyle, surround yourself with all the people you love, and do all the things that bring joy to your life.