Fall Safety Tips for Older Adult
Older Adults / Sanitas Medical Center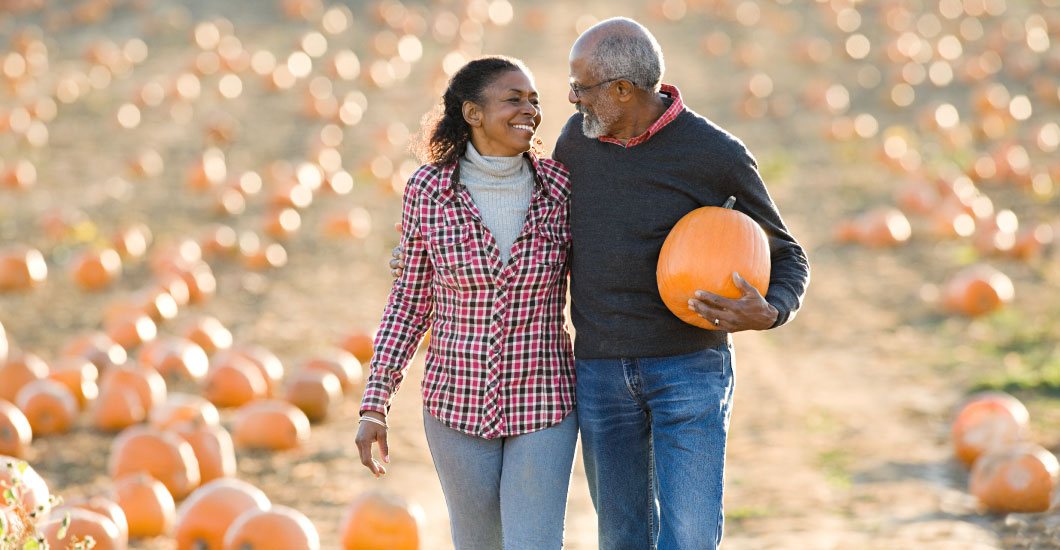 The summer is gone, and fall is here, bringing with it holidays, family time, and cooler weather. While the fall marks the beginning of the best time of the year for many, it also marks the start of a particularly dangerous time for older adults. From avoiding falls and illnesses to dealing with weather issues, here are some fall safety tips to help you stay healthy this season.
Avoid seasonal fall hazards
After a hot summer, the fall and winter months can provide a nice change of pace. But along with the changing leaves and cooler weather, autumn can also result in more falls for older adults. The fallen leaves, while fun for your grandchildren to play in, can become slippery when wet, leading to dangerous falls. Icy paths and sidewalks when the weather starts to get even colder can also pose a fall hazard.
One of the simplest ways to prevent falling is to regularly clear the paths outside your home of fallen leaves, ice or snow. Enlist a friend or family member to help if needed. Additionally, make sure to wear appropriate footwear when venturing outside. Look for shoes that offer slip prevention features and provide a good grip in all weather conditions.
The fall and winter months don't just increase your chances of falling outside your home – they can also make you more likely to fall inside your home.
For older adults with chronic conditions such as arthritis, diabetes, and heart disease, the cooler weather can impact the sensation in your feet which negatively impacts balance. You may want to consider installing assistive railing or treads for steps that may get slippery. Using a cane or walker are also great fall prevention tools for seniors.
Take preventative steps
During the cooler months, the flu, colds, and respiratory illnesses run rampant as people are more likely to gather indoors. With COVID-19 still circulating in the community, this cold and flu season is going to be even more dangerous for older adults.
Older adults, especially those over 60 years old, are more likely to be hospitalized and die from both the flu and COVID-19 than younger adults. Add in family gatherings around the holidays, and older adults run a high risk of being exposed to both the flu and COVID.
The best way to stay healthy this fall is making sure you are vaccinated. At Sanitas, you can get both your flu vaccine and COVID-19 vaccine by simply booking an appointment. In addition to getting vaccinated, avoiding large indoor gatherings can help decrease your chances of catching an illness.
If you're going to be indoors with family or friends, make sure to wear a mask and follow social distancing guidelines. Frequent hand washing, avoiding touching your face, and using hand sanitizers are also all simple precautions you can take to help you keep from getting sick.
Be prepared
For older adults, staying warm can be difficult. During the fall and winter months, many older adults like to stay warm by the fireplace or use space heaters throughout the home. While space heaters and fireplaces do a great job of keeping you warm, they also can pose a fire hazard and a carbon monoxide danger.
When using fireplaces or space heaters, keep these tips in mind:
Don't leave a lit fireplace or running space heater unattended
Schedule a chimney inspection and cleaning of fireplaces to prevent flue fire
Don't place anything flammable nearby
Double check the operating instructions
Check to make sure that your smoke detectors and carbon monoxide detectors are working correctly
If you live outside of Florida, it's also important to be prepared for fall and winter storms. If a particularly bad storm hits, you could be stuck inside your house for days. Try to stock up now on any supplies you'll need in an emergency, such as water, food, prescriptions, and first aid items in case you can't leave due to the weather.
Sanitas. Always by your side.
At Sanitas, we take your care to heart. We hope you have a safe and healthy fall by following our fall safety tips. And know that if you need us, we're here for you. Be prepared by locating the Sanitas Urgent Care center closest to you and get mySanitas Chat app.