Dining Out for Vegetarians
Nutrition & fitness / Sanitas Medical Center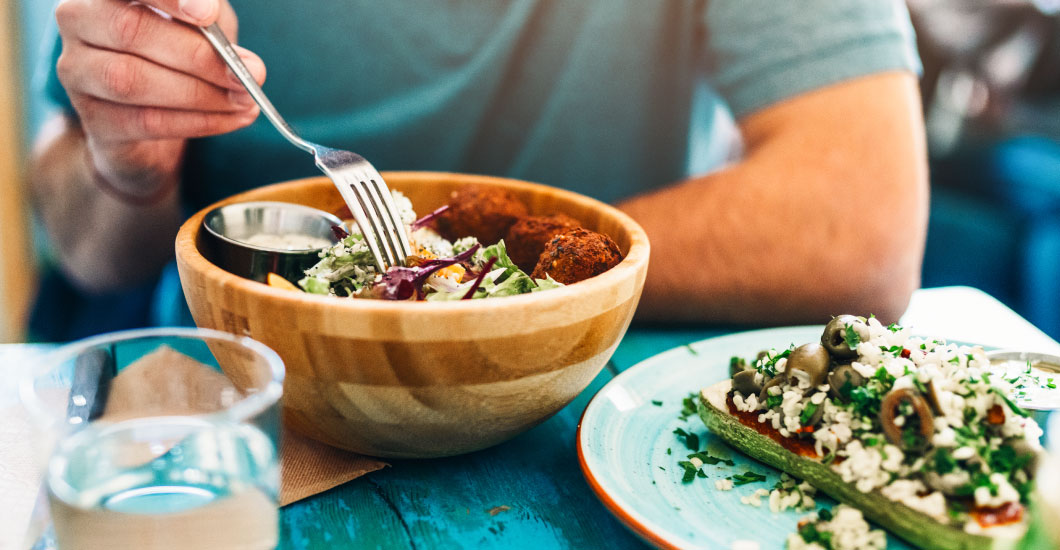 Good news! Restaurants are adding or expanding vegan and vegetarian menu options in response to customer requests.
Menus
Check menus for symbols such as a v or a leaf marking dishes as vegetarian or vegan.
Don't be afraid to make a special request. At weddings, work functions or other catered events, request a vegetarian meal in advance or ask the wait staff to exchange the meat on your plate for beans or vegetables.
Dinner Parties
If you are invited to someone's house for a meal, let your host know in advance about which foods you do not eat. You also can offer to bring a vegetarian dish to share.
Travel
Airlines, trains and cruise ships are increasingly working to meet the needs of their vegetarian clientele. When in doubt, pack vegetarian snacks such as nuts and dried fruit or a PB & J on wheat.
Global Cuisine
Global cuisine restaurants often are ideal for vegetarians. Some caveats:
Asian (Chinese, Vietnamese, Thai, Japanese)-if you do not eat fish, ask the wait staff whether dishes contain fish or oyster sauce.
South Asian (eg; Indian, Nepali, Pakistani, Bengali)-if you do not consume dairy, ensure dishes are prepared in avocado or coconut oil instead of butter, cream and paneer (a type of cheese)
Mexican/Tex-Mex cuisine- Refried beans may contain lard, so ask the restaurant staff if you are concerned. If you do not eat dairy, order dishes without cheese and sour cream.
Conclusion
Keeping a few helpful tips in mind can make dining out a more rewarding experience for vegans and vegetarians.
Source: https://www.eatright.org/food/nutrition/vegetarian-and-special-diets/din...