What Sanitas is doing to keep you safe​
COVID-19, Sanitas news / Sanitas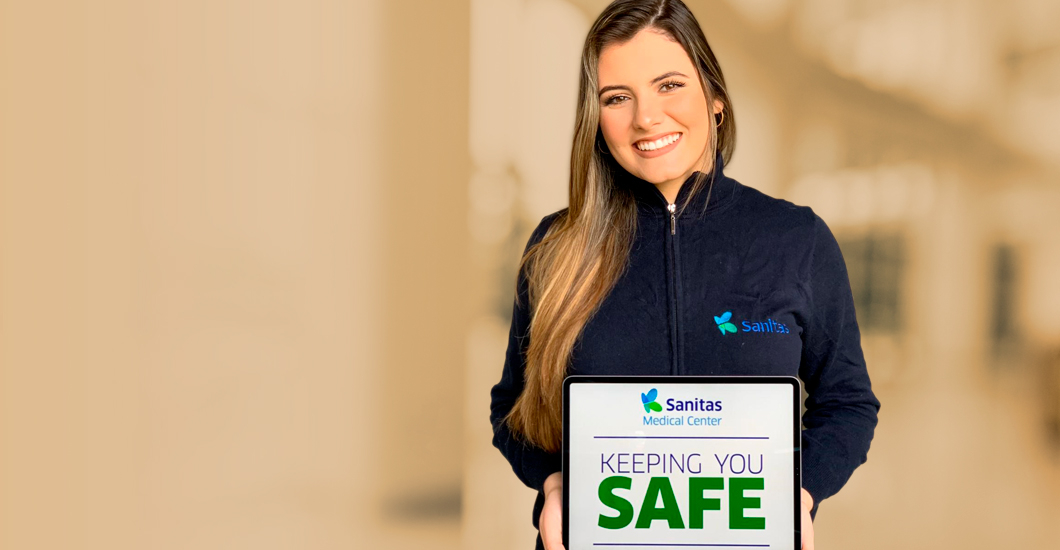 Here at Sanitas, we take your care to heart. Which is why our team members have been working hard on expanding our ability to care for you either from the safety of your own home or in one of our centers during the COVID-19 outbreak. No matter what's happening in the world around us, we're here for you.
To avoid the spread of COVID-19, we have temporarily designated some locations for sick visits and some for well visits, and temporarily closed some locations to help free up staff for virtual appointments. We have also asked our patients in Florida, New Jersey, Connecticut, and Texas to call or chat with us FIRST before visiting any of our medical centers. 
We can now handle a variety of health concerns virtually instead of having you visit us in-person.
The fastest way to get care or ask questions is by using the mySanitas Chat app – a free patient service that's always available, not just during the COVID-19 outbreak. You can download it from the Apple App Store or Google Play Store. Please see the eligibility requirements for using the app at the end of this article.
In order to successfully stay up to date on the latest COVID-19 updates, Sanitas has designated several medical professionals as the leads to stay informed and pass this information to all other Sanitas medical professionals. When you walk into a Sanitas Medical Center, you can feel confident that it is a safe environment. Sanitas is ensuring that sick personnel stay home and that any areas touched or visited by a staff member or patient with respiratory symptoms is fully disinfected. All Sanitas locations have specific areas in the waiting room for patients with respiratory symptoms to wait as well as specific rooms for them to be attended in. These areas and rooms are also fully disinfected between patients. 
Sanitas does not stop there to ensure everyone's safety. The medical centers are constantly doing inventory for personal protection equipment to ensure we have them on hand for all team members and patients in need. We have also trained our team members on how to properly use this equipment. Our front desk personnel will be wearing face masks and using hand sanitizer throughout the day to ensure your safety as well as their own. These steps we are taking are vital in stopping the spread of COVID-19 and keeping our team members and patients safe.
Today and every day, the care and safety of our patients and team members are our number one priority. We will continue to work tirelessly to put things into place that will keep you safe. The Sanitas team thanks you for trusting us in putting your health first.
If you are a current patient, please visit our appointment guides and remember to call or chat with us FIRST before visiting any of our medical centers: Florida, New Jersey, Connecticut, Texas 
---
mySanitas Chat App Eligibility Requirements:
Who can use mySanitas Chat?
Existing Sanitas Connecticut, Florida and New Jersey patients with any health insurance plan accepted by Sanitas.
Florida Blue members with myBlue individual plans who have selected Sanitas as their primary care provider, even if they have not had their first doctor visit at one of our Florida medical center locations.
Who cannot use mySanitas Chat?
People who are not Sanitas patients or have not been to Sanitas in more than 24 months
Sanitas patients residing outside of Connecticut, Florida or New Jersey.
Sanitas patients who do not currently have insurance
How do I become a Sanitas patient?
To become a Sanitas patient, you'd need to schedule an appointment in any of our medical center locations and select one of our primary care providers as your ongoing doctor.
Click here for mySanitas Chat App frequently asked questions.