Holiday safety tips: Avoid the ER this season
Doctor's advice / Sanitas Medical Center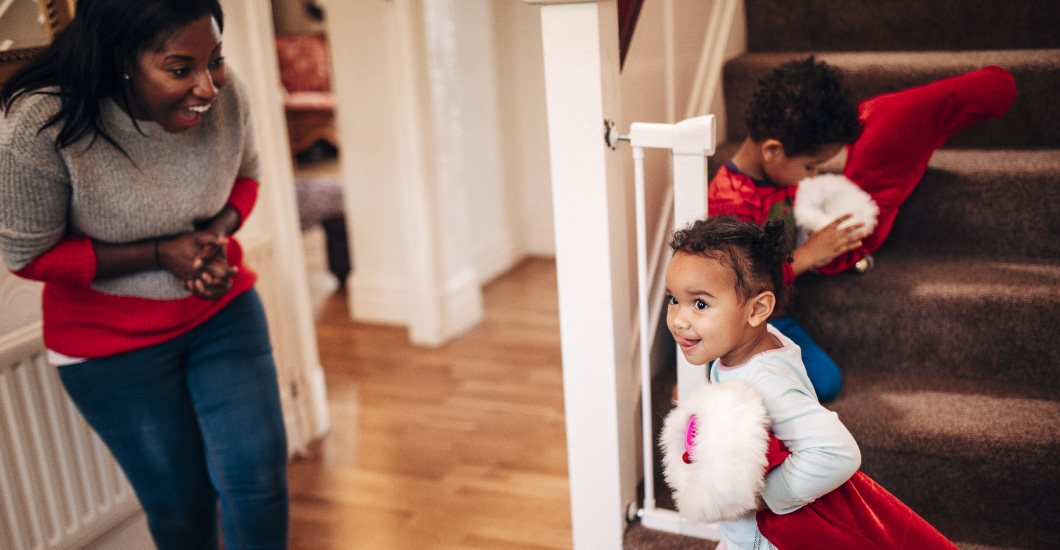 A trip to the emergency room is stressful any time of the year, but during the holidays a trip to the E.R. can be even more difficult. You may not realize it, but there is typically a 5-12% increase in emergency room visits during the holiday season. Things like fire hazards, decorating accidents, unmanaged chronic conditions and food poisoning can land you there unexpectedly.
So how do you navigate these increased risks during the holidays? We have some tips that can help you stay out of the emergency room, as well as some to make it slightly less unpleasant if you find yourself there despite your best efforts.
Hang your decorations with care
Making your home look festive is one of the easiest ways to help you feel the holiday spirit, but according to the Consumer Products Safety Commission, there are roughly 160 decorating-related injuries each day during the holiday season. In 2019, about 14,800 people were treated in emergency rooms due to decorating accidents.
If you're planning on hanging lights or other decorations up high, make sure your ladder is on steady, even ground and have someone hold the ladder to avoid a fall. It's also a good idea to wait to consume any alcoholic beverages until you're done for the day.
Another hazard can be fragile ornaments, especially when pets and tiny hands are around. While beautiful, glass and other breakable ornaments should be placed higher up to avoid accidents and injuries.
Stay vigilant regarding fire hazards
Holiday decorations may put you in the Christmas spirit, but they can also be a fire hazard. Christmas trees, while a staple in most homes, can easily turn into kindling if placed less than three feet from a heat source. A heat source too close to the tree causes roughly one in every five Christmas tree fires, which tend to also be more severe than other fires.
Holiday lights pose a similar risk—too many plugged into a single outlet, or damaged or frayed wires can also spark a fire. Make sure to check your lights for damage when putting them up inside and outside of your home. And try not to put up a light display your electrical system can't handle.
Unattended candles can lead to dangerous fires too. From 2016 to 2018, there were about 100 Christmas tree fires and 1,100 candle fires in November and December each year, resulting in 30 deaths, 180 injuries and nearly $56 million in property loss per year.
Keep walkways clear of ice and snow
Slips and falls increase during the holidays, often due to icy and slippery conditions. Make sure to keep all walkways around your home clear of leaves or ice and snow to help prevent falls on slick paths. Also, make sure to provide proper lighting so you can avoid tripping hazards in your path when going out or returning home after dark.
Make sure you manage your medical conditions
We all like to take a little time off for the holidays, and that usually includes your doctor. If you need prescription refills or require frequent doctor visits, speak to your care team to get them taken care before they – or you – head off on vacation.
It's also important to remember that your dietary needs don't take a break for the holidays. For individuals who deal with chronic conditions like heart disease, practicing moderation and allowing yourself small indulgences without going overboard can help you enjoy the holiday without ending up in the emergency room.
Need to see a Sanitas doctor before the holidays? Schedule your appointment online today.
Follow food safety guidelines
No one wants to walk away from Christmas dinner with a bad case of food poisoning. This holiday season, make sure to handle food safely by following a few simple guidelines:
Keep raw meat and fresh produce separate
Wash your hands after touching raw meat
Use a meat thermometer to make sure your turkey isn't on the rare side
Use separate cutting boards for cooked and uncooked meats
Avoid leaving out food that is stored in the fridge or served hot for more than two hours
Emergency Room or Urgent Care?
Sometimes, an injury or illness is unavoidable. So, what do you do if you need medical care during the holidays? Not all injuries or illnesses need a trip to the emergency room, yet many doctor offices are closed.
For simple injuries, such as cuts that need stitching, broken bones, or sprained muscles, an urgent care center is usually the right call, and are usually open on the holidays.
For more serious medical events, such as having chest pains, fainting or dizziness, trouble breathing, uncontrollable bleeding, or sudden unexplained numbness, head directly to the emergency room.
If you find a trip for either is imminent, be prepared to wait. Grab a phone charger, headphones, and something to read or watch to help you pass the time. And remember, the doctors and nurses working are missing being with their loved ones to be there to take care of you or your loved ones.
From all of us at Sanitas, we wish you and your loved ones enjoy a safe, healthy, and happy holiday season. But in the event, you need us, we are here to provide you with the care you need right in your neighborhood—make sure you know where the closest Sanitas Urgent Care is located. Or connect online using the mySanitas Chat app if you're an existing patient.