Taking time off for vacation and not from your healthy lifestyle
Good, bad, better / Bienestar Sanitas Magazine Ed.131.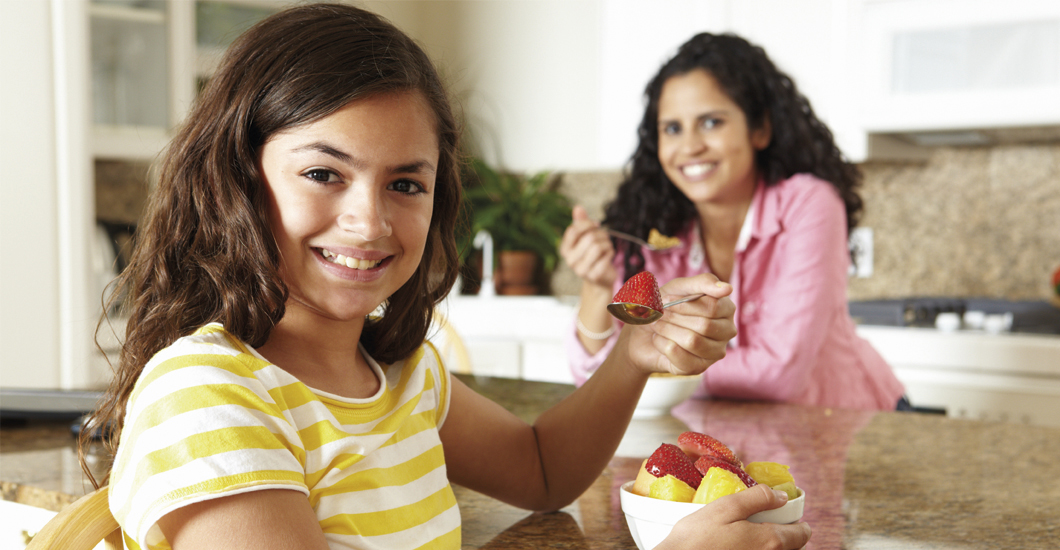 The holidays are not an excuse to let the kids eat anything they want. According to Alicia Cleves, nutritionist and pediatrician, snacks do not replace breakfast or lunch, but help us to replenish energy and continue with our activities. A healthy snack should be varied, and include at least three food groups (grains, fruits or vegetables, and protein). Here are several options, some recommended more than others.
BAD 
Option A
1 Piece of Hawaiian pizza
1 Medium soda
1 Brownie
Calories: 910
Option B
2 Fried chicken nuggets
1 Chocolate milkshake
Calories: 680
Option C 
2 bananas
Whipped cream
1 Tablespoon of sugar
1 Scoop of ice cream
Calories: 1,195
Option D  
1 Cup of chocolate coated cereal
Flavored milk
1 Bag of Cheetos
Calories: 820
Option E  
1 Bag of potato chips
1 Pudding-filled donut
1 Medium soda
Calories: 1,120
GOOD 
Option A 
1 Small ham and cheese sandwich
1 Glass of chocolate milk
Calories: 290
Option B
1 Medium tortilla with farmer's cheese
1 Glass of natural fruit juice with sugar
Calories: 210
Option C 
1 Small glass of gelatin with fruit
1 Package of oat crackers
Calories: 250
Option D  
1 Serving of farmer's cheese
1 Glass of fresh juice
1  Piece of toast with jam
Calories: 290
Option E  
1 Glass of milk
2 Slices of fried banana with margarine
Calories: 290
BEST
Option A 
1 Cup of fruit (tangerine, strawberry, papaya, apple, or pear)
1 Yogurt
4 Almonds
Calories: 220
Option B
1 Cup of salad
2 Crackers
Calories: 150
Option C 
1 Package of whole-wheat or cereal crackers
2 Slices of ham
1 Fruit
Calories: 180
Option D  
10 Grapes
1 Biscuit with cheese
1 Glass of water
Calories: 190
Option E  
1 Yogurt of your favorite flavor
1 Pancake with honey
Calories: 200