Sanitas Medical Center is doing everything possible to keep you safe during the COVID-19 outbreak.
Please see our appointment guide for  . Call or chat with us first before visiting one of our medical centers.
We are constantly updating our blog to help you understand COVID-19 and what you can do to prevent it from spreading.
It's time for photos with Santa
Date: December 14 Hour: 11:00 am - 2:00 pm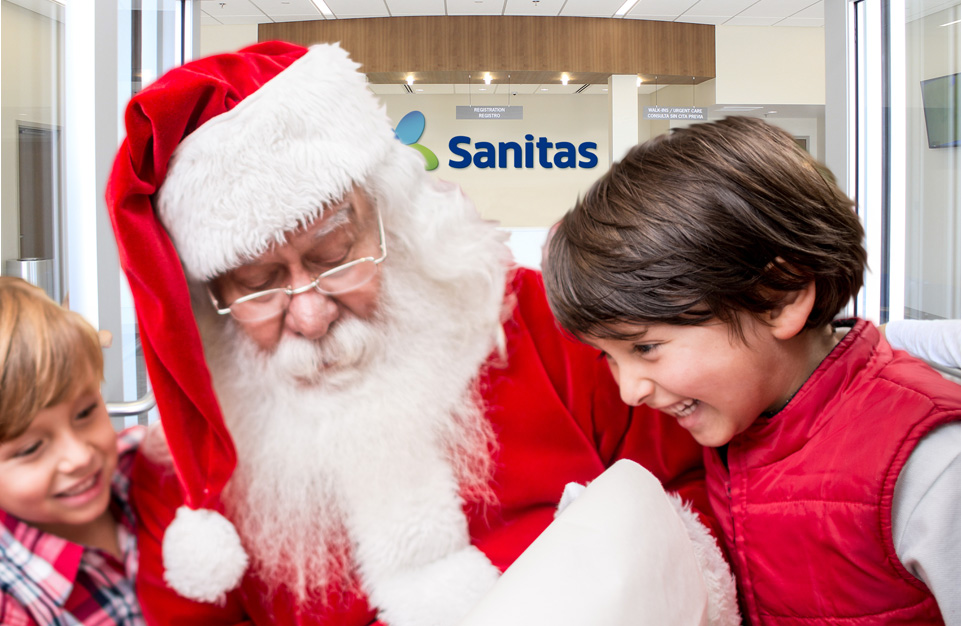 Event description
It's a Winter Wonderland of fun at Sanitas. Celebrate with Sanitas and Horizon Blue Cross Blue Shield of New Jersey as they kick off the holiday season.
Photos with Santa
Arts and crafts
Cookies
Hot chocolate
Free health screenings
This is a free event for the entire family. Register today.
Location:

1 Clara Maass Drive - Belleville, NJ 07109
Photos with Santa—Free event
Yes, Santa Claus is coming to town. As he makes his rounds, he will be stopping at Sanitas Medical Center.
Join the Sanitas and Horizon Blue Cross Blue Shield teams in celebrating this holiday season. Enjoy hot chocolate, cookies, arts and crafts, free health screenings, plus a special visit with Santa.
Register for this family-friendly event today.