When can kids get the COVID-19 vaccine?
Tips for parents, COVID-19 / Sanitas Medical Center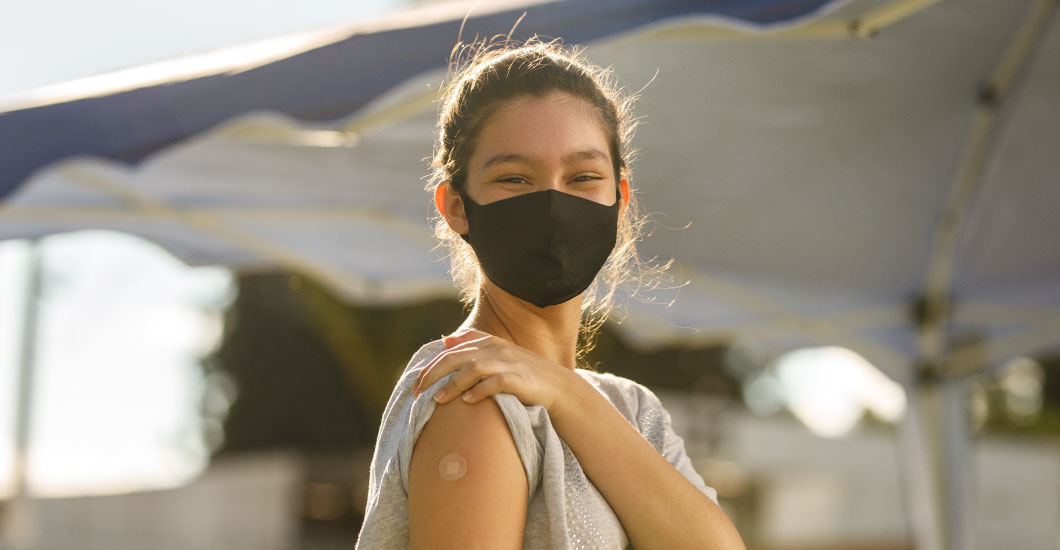 We can see the end of the COVID-19 pandemic closer and closer, which we have been facing since the end of 2019. According to the Centers for Disease Control and Prevention (CDC) almost half of the people in the United States have already received at least one dose of the vaccine, but a large segment of the population has yet to be vaccinated. 
Many of those are younger adolescents. Kids as young as 12 years old were not eligible to receive a COVID-19 vaccine until recently. Since last May 2021, adolescents as young as 12 years old, are authorized to receive the Pfizer-BioNTech COVID-19 vaccine, approved by the Food and Drug Administration (FDA).
If my children are low risk, do they need to be vaccinated?
While serious illness is rare in children, it does occur. Children with the virus can also transmit it to others even if they are asymptomatic. That's why the cases are increasing among young people. Thousands of children have been hospitalized and many have died from COVID-19 in the United States. However, vaccination will help protect children from developing serious diseases, and transmit it to others.
When will a COVID-19 vaccine be authorized for children under 12 years of age?
Researchers are testing smaller doses in younger children. Both manufacturers Pfizer and Moderna have begun testing younger children, from 6-month-old babies to 11 year old's, but the tests have been more complex. There are no official clearances or accurate reports yet. However, children ages 2 to11 could potentially be eligible later this year.
Is the COVID vaccine for children the same as used for adults?
Yes. The dose and the time between each one is the same. If your kid receives the COVID-19 vaccine from Pfizer-BioNTech, the second dose should be given within 21 days after the first. If the COVID-19 vaccine is from Moderna, the second dose should be given 28 days after the first.
Where can I vaccinate my child?
Children 12 years and older will be able to get the vaccine in a variety of places, possibly including your pediatrician's office. Vaccines are also offered in pharmacies and clinics. Check the website of your local health department or your children's pediatrician for details, as some sites may require an appointment.
Although cases across the country have generally declined, the pandemic is not over yet. That is why it is very important to get vaccinated and motivate others to do so, including your children. It is recommended that parents consult with their children's pediatricians and family doctors before visiting a center to get the Covid-19 vaccine.