The most frequently asked questions by our patients about COVID-19
COVID-19 / Sanitas Medical Center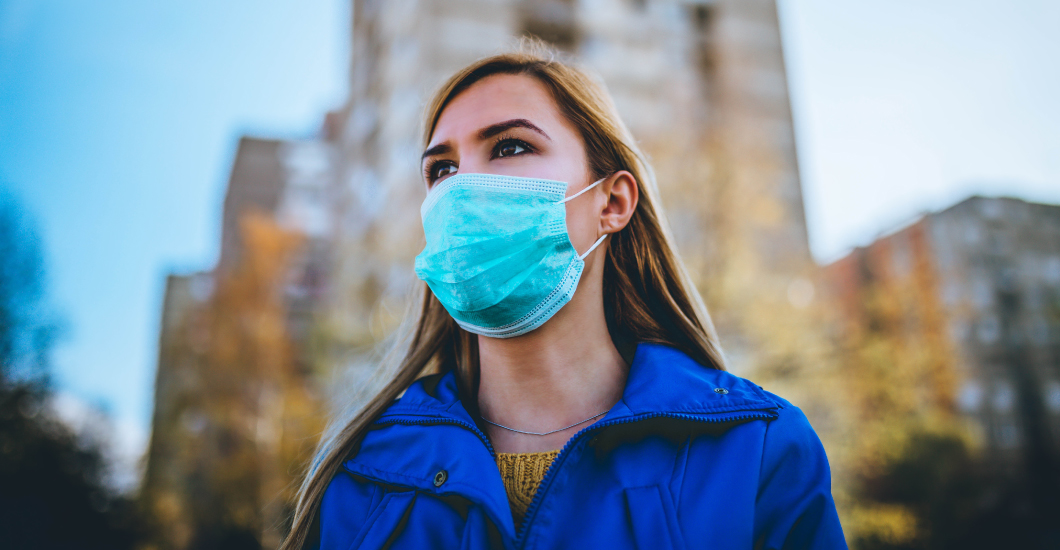 During this pandemic, many doubts can arise. Even feeling a slight sore throat, coughing, or just sneezing puts us on alert. At Sanitas we have many patients concerned about the risks of COVID-19, which is why we put together the most frequently asked questions by our patients about COVID-19.
1. If I have a fever and body pain, do I need to be tested for COVID-19?
Influenza, common colds, and pneumonia have similar symptoms to the coronavirus. If these symptoms persist, we recommend that you make a virtual appointment with your Sanitas doctor so that you can get evaluated. If your doctor considers it necessary, you can visit one of our medical centers.
2. My partner tested positive for COVID-19. Should I be tested?
At Sanitas, we follow the CDC's recommendations. Per the guidelines, only patients with symptoms and other criteria qualify to get tested. In cases such as this one, self-quarantine of the infected patient and spouse is the recommendation. Even if the patient gets tested and comes back positive (without symptoms), the treatment will be the same. Self-quarantine will be the recommendation.
3. My boss won't let me go to work until I get tested for COVID-19, but I don't have any symptoms, what should I do?
The CDC states that to avoid exposure and more infections, employees can continue to work remotely from home, if the job duties allow for this. If you do not have any symptoms, it is not recommended or possible that you take the test since there are vulnerable groups that need it more. It is important that your employer encourages the prevention of spreading coronavirus. Some recommendations that can be followed are to take the temperature twice during a workday, to encourage frequent hand washing, and the use of mandatory face masks in all work areas.
4. I have a chronic condition, should I be tested?
Patients who have diabetes, hypertension, obesity, or kidney disease should be much more careful if they do not already have a treatment that they are following. If you have a chronic condition and have symptoms or were in contact with someone who tested positive, you can also get tested. Ideally, patients with a critical condition or who are a part of a vulnerable group should do the following:
Work from home
Disinfect your home more often
Wash your hands frequently
Wear face masks when you go outside
Practice social distancing if you must go out
Take your temperature daily
5. I work in a supermarket, store or warehouse and someone has tested positive, do I need to be tested?
The CDC recommends testing only you if you have symptoms. The most important thing is to stay in quarantine for at least 14 days if you were in direct contact with someone who tested positive.
6. I went to a test site to get tested for COVID-19, but they rejected me. I was told that my primary care doctor should provide a prescription so that I can be tested. Where can I pick it up?
Sanitas and all other medical centers are following CDC recommendations. If someone was rejected for the test, it was because they did not meet the required criteria. At Sanitas our goal is to educate and provide the necessary information about this virus so that you know the symptoms and know who should be tested. We are here to help our patients and provide peace of mind during this time.
7. If I need a letter to work from home, can Sanitas give it to me?
Unfortunately, at Sanitas we cannot provide letters for employers. The CDC encourages employers to allow all workers to work from home if their job duties allow them to.
Today and every day, the care and safety of our patients and team members are our number one priority. We will continue to work tirelessly to put things into place that will keep you safe. The Sanitas team thanks you for trusting us in putting your health first.
If you are a current patient, please visit our appointment guides to schedule a virtual appointment with your Sanitas doctor: Florida, New Jersey, Connecticut, Texas
866-512-4770
 
 
 
 
 
866-496-1549
 
 
 
 
 
866-595-2474
 
 
 
 
 
866-329-9716