How to manage your diabetes during the coronavirus outbreak
COVID-19, Managing diabetes / Sanitas Lead Registered Nurse and Dietitian: Alejandra Boker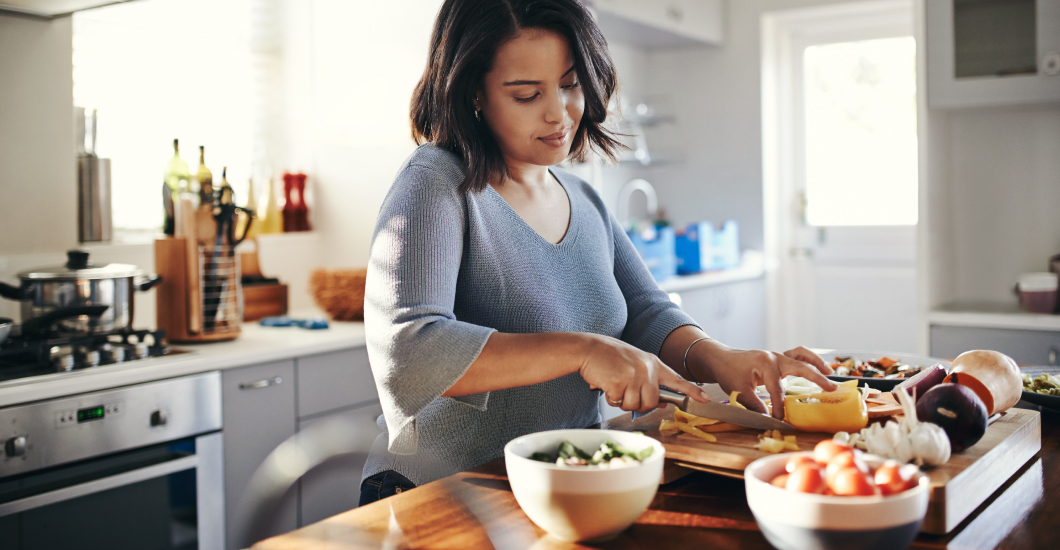 What foods are appropriate for a diabetic in this quarantine? At Sanitas we want to share with you what to do and how to stay healthy during the coronavirus outbreak if you are diabetic.
It has been known since the beginning of this pandemic, that people with diabetes may experience more complications from the COVID-19 outbreak. You should know that we are all susceptible to contracting this virus if proper care is not taken and social distancing is not respected. People with diabetes who have controlled blood sugar levels and follow a treatment, have the same risk as the population without diabetes. Not having a treatment and having an imbalance in sugar levels may cause more complications when you have the virus. That is why it is so important to take care of yourself if you are diabetic. Sanitas is open and continues to take care of diabetic patients. We encourage you to stay connected with us to ensure the control of your health. Help us take care of you and your loved ones.
If you are diabetic and you are currently following a treatment, you must balance the consumption of carbohydrates and sugar. Sanitas' Lead Registered Nurse and Dietitian, Alejandra Boker, has put together 5 of the best ways to consume carbohydrates and the ideal way to consume it during this quarantine:
Limit the amount of high glycemic index foods: white rice, white bread, pasta, starchy vegetables, sweets, juices, soft drinks, banana, mango, grapes, pineapple, watermelon, and plantains are some of the foods that you should avoid during this quarantine. Instead, opt for good carbohydrates like broccoli, cauliflower, spinach, onions, peppers, cucumbers, asparagus, radishes, tomatoes, etc. Always choose to consume a carbohydrate + protein + fat as a balanced dish. An idea may be scrambled eggs (protein) + tomato and onion (carbohydrates) + avocado (fats).
Avoid skipping meals: it is important that you do not skip meals and try to eat every 4 to 5 hours. Failure to do so can lead to increased carbohydrate intake and you may not even have control over the amount of sugars and carbohydrates you are consuming. The recommendation is that you consume less than 130 grams of carbohydrates per day.
Incorporate snacks: since you should not skip meals, you should also not go long periods without eating. Snacks are for those times when the hunger starts. Some snack ideas are nuts and seeds, celery with almond butter, strawberries and cheese, carrots with hummus, or a hard-boiled egg. Simple and fast.
Do physical and mental exercise: you do not need 2 hours to exercise, moving for about 30 minutes will help improve your health. Mental health is of utmost importance. There are breathing and meditation exercises that can help you calm your anxiety and the stress. You can find exercises online to do at home and that are easy to do. Sanitas also has virtual classes several times a week that are free! You can see the schedules of these classes at the end of this article.
Look at the food labels when you buy products: many times the products have ingredients that can be difficult to understand. When buying a product, make sure it does not contain added sugars. These can appear as corn syrup, fructose, syrup, molasses, or honey. Stay away from those products.
The care and safety of our patients and team members are our priority. We will continue to work tirelessly to organize ourselves and keep you safe. The Sanitas' team thanks you for trusting us. For us, your health comes first.
At Sanitas we offer our services via Teleconsultation, in which you can receive an initial evaluation, monitoring, follow-up consultations, nutritional support, in addition to other activities and support, through email and phone. If you have any additional questions, do not hesitate to contact us at nutritionsupport@mysanitas.com or by phone to schedule your first consultation.
Today and every day, the care and safety of our patients and team members are our number one priority. We will continue to work tirelessly to put things into place that will keep you safe. The Sanitas team thanks you for trusting us in putting your health first. If you are a current patient, please visit our appointment guides to schedule a virtual appointment with your Sanitas doctor: Florida, New Jersey, Connecticut, Texas.
 
FREE Virtual Classes:
To join, download the Zoom application and use this ID: 748-299-2292
Zumba
Thursdays and Fridays at 7:30 pm EST
Saturdays and Sundays at 11:00 am EST
Gold Zumba
Wednesdays at 10:00 am EST
Stretch
Tuesdays at 10:00 am EST
Cardio Chair
Thursdays at 10:00 am EST
Nutrition Label Learning
Spanish: Tuesdays at 11:30 am EST
English: Tuesdays at 4:00 pm EST