How can I protect myself from depression during self-isolation?
COVID-19, Staying mentally healthy / Sanitas Medical Center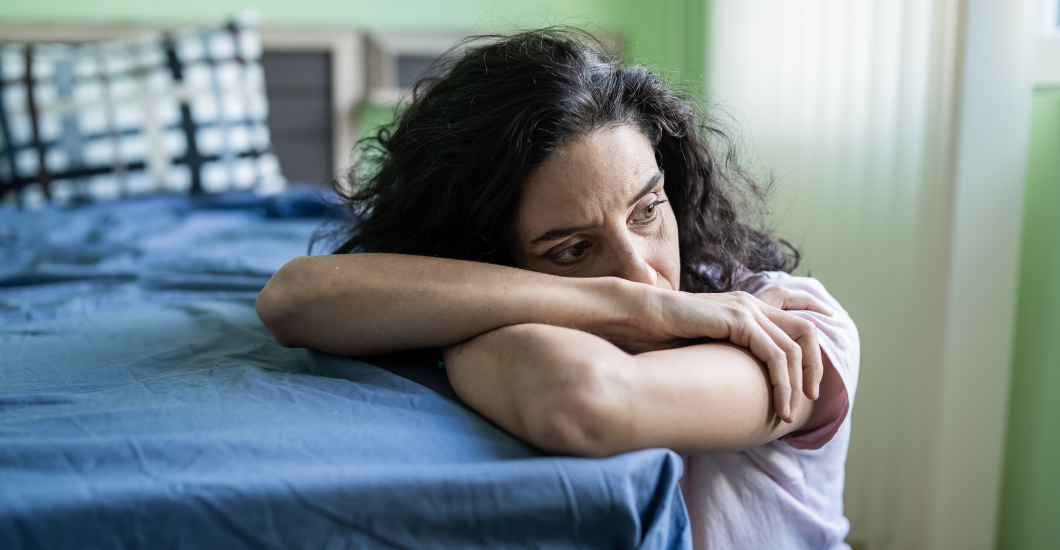 It is normal to feel anxious, stressed, sad or depressed at times, as a reaction to life's struggles. Although the first three feelings are more common, depression may occur less frequently but in multiple episodes. During those episodes, symptoms may include feeling emptiness, irritability, sleeping problems, and frustration. Also, other symptoms are to have loss of interest or pleasure in normal activities such as going out, intercourse, or hobbies, among others. Depression symptoms could arise when you stay isolated for a prolonged period of time, like most of us are now, as a consequence of the COVID-19 pandemic.
If you are feeling these symptoms, take time to do the following to feel better and to prevent a stronger level of depression:
Take time to take care of your body by doing exercises, eating healthy and regular meals, and do not forget to get a good night's sleep. 
Avoid over-consumption of traditional media and use social media wisely. Try to develop a routine so you stay informed without putting yourself in a continuous state of alert.
Take time to talk with your loved ones about the COVID-19 outbreak. Remember that you are not alone. Video calls are a great way to stay connected while practicing social distancing.
Take time to take care of your mind by practicing positive thinking. While you may not realize it, thoughts about a situation have more impact on feelings than the situation itself.
Suffering from depression can also lead to suicidal thoughts. Some warning signs could be:
Talking about wanting to die or to kill oneself
Looking for a way to kill oneself
Talking about feeling hopeless or having no purpose
Talking about feeling trapped or being in unbearable pain
Talking about being a burden to others
Increasing the use of alcohol or drugs
Acting anxious, agitated, or reckless
Giving away personal possessions 
Sleeping too little or too much
Withdrawing or feeling isolated
Showing rage or talking about seeking revenge
Displaying extreme mood swings
Seek help as soon as possible if you or a loved one is showing warning signs of suicide. Suicide impacts all cultures, ages, races, faiths, and economic status. Struggling with depressive symptoms can make suicide more likely. Yet, suicidal thoughts and actions are preventable and treatable when caught early. 
If you or someone you know is in crisis:
Ask for help. If you or a loved one needs to talk to a mental health professional, call The National Distress Helpline at 1-800-985-5990. They are available 24/7. 
If you are in crisis, make sure you are not alone. If someone else is in crisis, make sure they are not left alone. Get immediate help or ask a friend or family member to help you.
Call 1-800-273-TALK (8255) to talk to a skilled, trained counselor at a crisis center in your area at any time (National Suicide Prevention Lifeline).
In an emergency, call 911.
Today and every day, the care and safety of our patients and team members are our number one priority. We will continue to work tirelessly to put things into place that will keep you safe. The Sanitas team thanks you for trusting us during this COVID-19 pandemic. If you are a patient, please remember that you can visit our appointment guides to schedule a virtual appointment with your Sanitas doctor: Florida, New Jersey, Connecticut, Texas.