Caring for yourself at home
COVID-19 / Sanitas Medical Center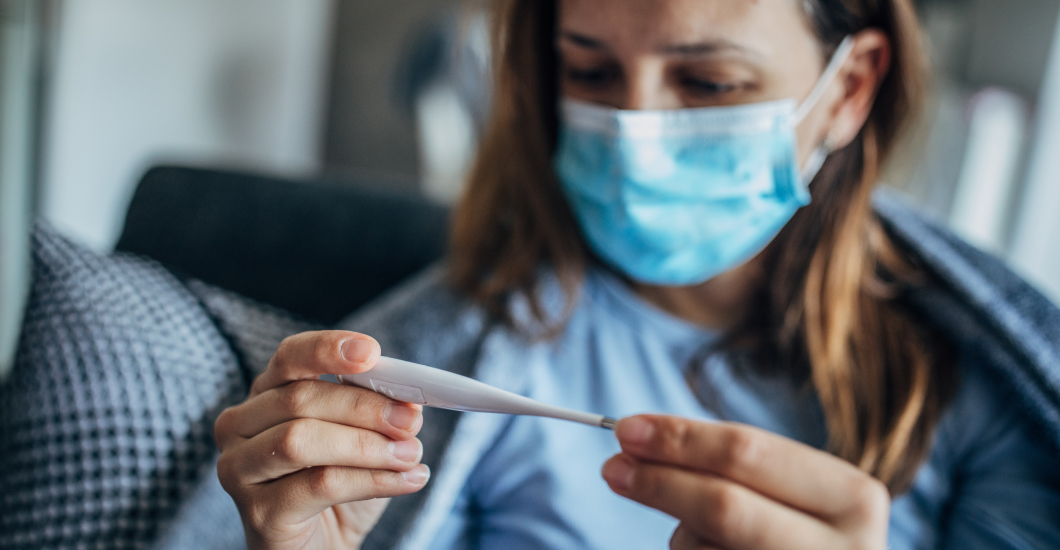 Based on the online assessment, you are at medium risk. This means that you are likely to be experiencing some symptoms related to coronavirus. To receive assistance and know what treatment to follow, you must contact your healthcare provider.
You should always keep track of your symptoms. Fever, cough, muscle pain, sore throat, and loss of taste or smell are some of the signs that indicate that you might have COVID-19. If you experience trouble breathing, or other emergency warning signs, such as persistent pain, confusion, inability to stay awake, or pressure in the chest, get emergency medical care immediately.
Fortunately, most people have mild illness and are able to recover at home.
What you need to do
If you or someone from your household has been diagnosed with COVID-19, it is extremely important to stay home and avoid public places. In most cases, patients start to feel better relatively soon, and symptoms might last only a few days.  
Stay home and help prevent the spread of COVID-19, protecting other people in your home and community, in addition to taking care of yourself:
Take care of yourself: The most important treatment at home will be resting, fluid intake and pain relievers. Take over-the-counter medicines, such as acetaminophen, to help you feel better. If you have trouble breathing, this is a more serious symptom, and that means you should get medical attention. Contact your doctor if you have any other emergency warning signs and symptoms, or if you think it is an emergency.
Stay home and do not share household items: Do not leave your home, except you need to get medical care. Separate yourself from other people and avoid public areas. As much as possible, stay in a specific room and away from other people and pets in your home. If possible, you should use a separate bathroom and bed. Also, avoid sharing personal household items such as towels, dishes, drinking glasses, cups, and eating utensils. Wash these items thoroughly after using them with soap and water or put in the dishwasher.
Clean your hands often: Wash your hands often with soap and water for at least 20 seconds. This is especially important after blowing your nose, coughing, or sneezing; going to the bathroom; and before eating or preparing food. Use hand sanitizer if soap and water are not available. You can also use an alcohol-based hand sanitizer with at least 60% alcohol, covering all surfaces of your hands and rubbing them together until they feel dry.
Wear a mask or cloth cover at home: Even if you don't leave the house, wear it. Every person, sick or not sick, should wear a mask or a cloth face cover because they are meant to protect other people in case you are infected. Make sure you are always covering your nose and mouth. (Exception: Only if you are alone, you do not need to wear a mask. Also, masks should not be placed on anyone who has trouble breathing, young children under age 2, or people unable to remove the mask without assistance.)
Clean and disinfect high-touch surfaces: High-touch surfaces include phones, remote controls, counters, tabletops, doorknobs, bathroom fixtures, toilets, keyboards, tablets, and bedside tables. For this wear a mask and disposable gloves prior to cleaning. If you are sick, let someone else clean and disinfect surfaces in common areas, but you should clean your bedroom and bathroom, if possible, so other people do not get infected. Clean and disinfect high-touch surfaces with soap and water, or other household cleaners and disinfectants. Make sure to follow the instructions on the label to ensure safe and effective use of the product. Many products recommend keeping the surface wet for several minutes to ensure germs are killed.
If you have additional questions about your care, contact your healthcare provider or local health department.