Can I prevent coronavirus by boosting my immune system?
COVID-19 / Sanitas Medical Center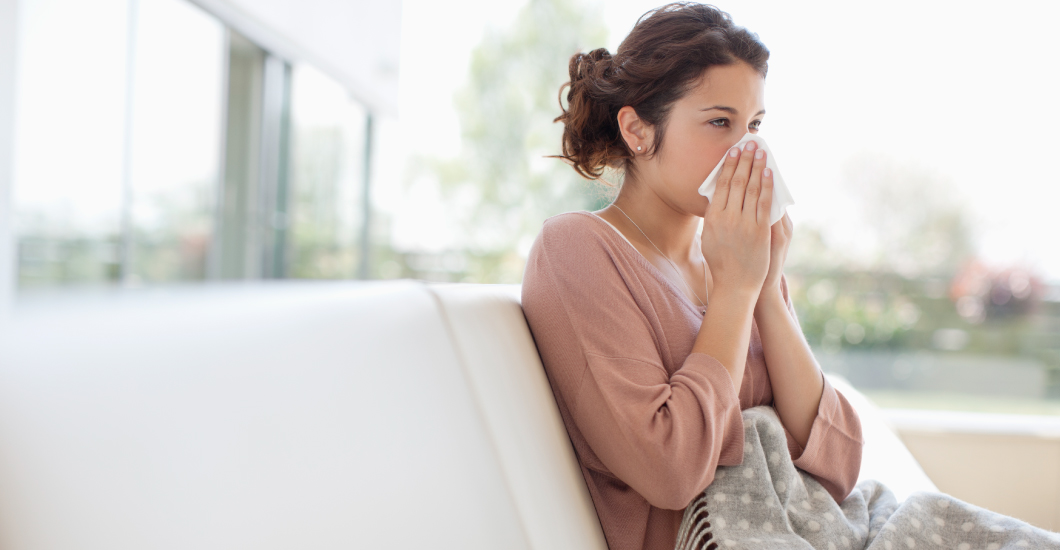 Whether there is a crisis in the world or not, Sanitas is here to help you. If you have taken a trip to the pharmacy or grocery store lately, you will find empty shelves in many cases. Even the vitamin isles are emptier than usual. The question is, does it help? Is there a way to boost your immune system and prevent getting COVID-19? 
A healthy immune system will always be better than one that is not. We get our nutrients from the meals that we eat. Although taking a certain vitamin or multivitamins is recommended for general health, it will unfortunately not prevent your chances of getting COVID-19.
There are a few things we do recommend doing to stay healthy during this time:
Eat a healthy and balanced meal.
Keep your immune system healthy by controlling your chronic conditions, if you have any.
Avoid smoking. If you do smoke, now is a good time to quit.
Get a good night's rest of at least 8 hours per night.
Manage your stress levels by doing yoga, Pilates, or relaxation techniques. If you get stressed, your body releases hormones which can affect your immune system and give you insomnia, palpitations, and other issues.
The Sanitas team is working hard to stay up to date with the latest COVID-19 updates in order to keep our team members and patients safe. As one of our medical professionals likes to say, "During times of crisis, try to not lose your head and become part of the crisis", Dr. Zarza. 
It is important to follow the CDC's recommendations in staying safe and preventing the spread of COVID-19:
Do not travel to countries who have experienced an outbreak unless it's absolutely necessary
Avoid contact with people who are sick, especially touching or shaking hands
Wash your hands often with soap and water for 20 seconds or longer, or use an alcohol-based hand sanitizer with at least 60% alcohol if soap and water are not available
Avoid touching your eyes, nose, or mouth with unwashed hands or after touching surfaces
Cover your mouth with a tissue or sleeve when coughing or sneezing
Clean and disinfect "high-tough" surfaces often
Call us at 1-844-665-4827 or chat with us first before visiting your nearest Sanitas Medical Center
Stay home if you are sick and keep your children home if they are sick
Sanitas is here for you during this difficult time. We can now handle a variety of health concerns virtually instead of having you visit us in-person. The fastest way to get care or ask questions is by using the mySanitas Chat app – a free patient service that's always available, not just during the COVID-19 outbreak. You can download it from the Apple App Store or Google Play Store. Please see the eligibility requirements for using the app at the end of this article. 
If you are a current patient, please visit our appointment guides and remember to call or chat with us FIRST before visiting any of our medical centers: Florida, New Jersey, Connecticut, Texas 
Today and every day, the care and safety of our patients and team members are our number one priority. We will continue to work tirelessly to put things into place that will keep you safe. The Sanitas team thanks you for trusting us in putting your health first.
---
mySanitas Chat App Eligibility Requirements:
Who can use mySanitas Chat?
Existing Sanitas Connecticut, Florida and New Jersey patients with any health insurance plan accepted by Sanitas.
Florida Blue members with myBlue individual plans who have selected Sanitas as their primary care provider, even if they have not had their first doctor visit at one of our Florida medical center locations.
Who cannot use mySanitas Chat?
People who are not Sanitas patients or have not been to Sanitas in more than 24 months
Sanitas patients residing outside of Connecticut, Florida or New Jersey.
Sanitas patients who do not currently have insurance
How do I become a Sanitas patient?
To become a Sanitas patient, you'd need to schedule an appointment in any of our medical center locations and select one of our primary care providers as your ongoing doctor.
Click here for mySanitas Chat App frequently asked questions.